Project was participating in Busan's Book to Film pitching event.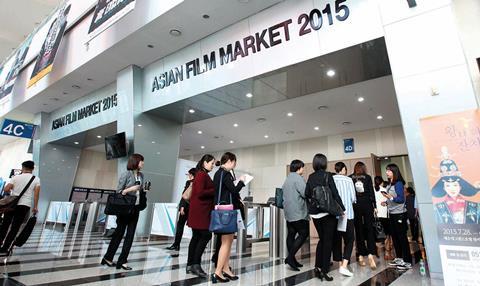 At this week's Busan International Film Festival, Korea's Pollux Pictures (producers of Coinlocker Girl (2014) and 7 Years Of Night (2015)) has struck a deal for film rights to Park Yeon-sun's novel Summer, A Corpse From Nowhere, which is participating in the Asian Film Market's Book to Film pitching selection.
The deal came on the first day of the event yesterday (Oct 8), with market organisers stating, "This broke the record set at the first E-IP Market last year (when Beijing Alpha Transmedia acquired the IP rights to Kirin Productions' web drama The Cravings on the second day of the market) by one day."
In its inaugural edition last year, the E-IP Pitching event saw more than 50% of its projects successfully sign contracts, according to the Asian Film Market.
Running parallel to the E-IP Market, the Book to Film event is in its fifth year now.
A Korean mystery set in a remote mountain village, Summer, A Corpse From Nowhere tells the story of three absurd people searching for clues as to the disappearance of four young girls 15 years before, featuring comedic dialogue and a hard-hitting twist with a dose of realism.
Park's credits include the film script for My Tutor Friend (2003) and TV series such as Alone In Love, starring Son Ye-jin and Kam Woo-sung, and Evasive Inquiry Agency. Summer, A Corpse From Nowhere is her first novel.
Additionally, Creative Group Ggoolddanzy, which also has the screenplay for Sweet Zombie in the E-IP Pitching event, has confirmed a production contract with Korea's JinFilm for the screenplay Soul Farewell Ceremony. Founded by three writer/directors, Creative Group Ggoolddanzy plans and develops stories across several genres for both film and TV.
JinFilm is a new production company established by Son Se-hoon, CEO of Triangle Pictures, which produced Romantic Debtors (2010).