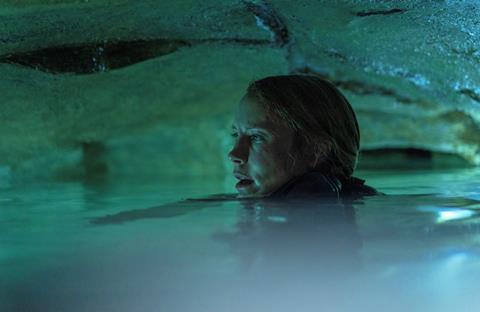 TrustNordisk has done a slew of sales on its diving survival drama Breaking Surface.
Key sales include to France (Ab Droits); Spain (Youplanet); Germany and German-speaking Europe (Koch); Mexico, Latin America and the Caribbean (California Filmes); Russia, Ukraine and Baltics (Russian World Vision); Italy (Minerva); Czech Republic and Slovakia (Foxx New Media); Korea (Film Company Challan), and the Balkans (Discovery).
Joachim Hedén directs Moa Gammel and Madeleine Martin in the story of Swedish/Norwegian half sisters who go on a winter diving trip in Northern Norway, when they get trapped after a rockslide.
The film shot in Belgium (a the world's deepest water tank at Lites studio) as well as in Strömstad, Sweden; Lofoten, Norway; and Göteborg, Sweden.
Julia Gebauer and Jonas Sörensson produce for Sweden's Way Creative Films with co-producers Film i Väst, SVT, Film i Skåne, Umedia, Filmfond Nord and Screen Flanders.
Nordisk Film will distribute in Scandinavia with the theatrical launch planned for the end of 2019.
TrustNordisk has market screenings of the film today and Monday.