EXCLUSIVE: Toa Fraser's action-thriller sells to UK, Germany and China, among others.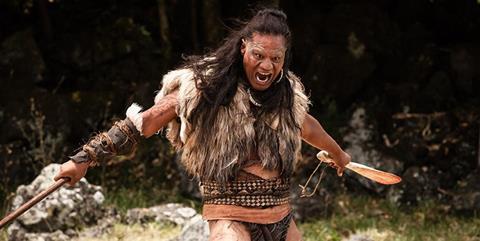 XYZ Films has closed a raft of deals led by a UK sale to Icon Film Distribution on The Dead Lands, already seen by press and industry and received its world premiere on Sept 4.
Rights have also gone to Ascot Elite for Germany, Movies Inspired for Italy, Fabula Films for Turkey, Falcon for the Middle East and HGC for China. The Jokers previously acquired rights for France.
Toa Fraser's New Zealand-set action-thriller is based on a screenplay by Glenn Standring, who produced with Matthew Metcalfe, Norman Merry and Tainui Stephens.
The film was shot on location in Auckland and the central North Island of New Zealand and follows a chieftan's son who sets out to avenge his father's murder.
James Rolleston from Boy stars alongside Lawrence Makoare, Te Kohe Tuhaka, Xavier Horan, George Henare and Rena Owen.
Ian Dawson at Icon Film Distribution brokered the UK deal with Nate Bolotin of XYZ Films. Icon released Fraser's previous film Dean Spanley in the UK.
General Film Corporation financed The Dead Lands in association with the New Zealand Film Commission, New Zealand Film Production Fund Trust, Te Mangai Paho, Images and Sound, Lip Sync and Day Tripper Films backed by Ingenious Media.
XYZ Films' Toronto films include Tusk, Spring and Electric Boogaloo. XYZ Films served as executive producer on all three and handles international sales on Tusk and world sales on Spring.