EXCLUSIVE: Ryan Kampe's Visit Films has closed more deals on David Robert Mitchell's Cannes buzz title It Follows.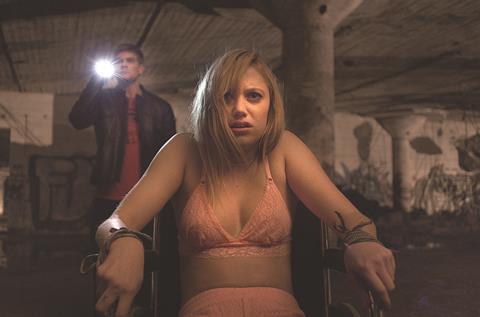 The latest acquisitions are for German-speaking Europe (Weltkino), Spain (Isaan), Latin America (Telexcel), Scandinavia (Nonstop Entertainment), Taiwan (Pomi International), India and English-speaking Africa (Pictureworks) and Benelux (A Film).
These follow from previously announced deals for the UK (Icon), France (Metropolitan), Middle East (Shooting Stars), Hong Kong (Edko), former Yugoslava (2i Films), and Turkey (Bir).
Los Angeles-based director Mitchell's second feature, which premiered in Critics' Week at Cannes, is a creepy thriller based around a group of teens in the Michigan suburbs who are followed by ominous figures.
Mitchell previously directed The Myth of the American Sleepover.