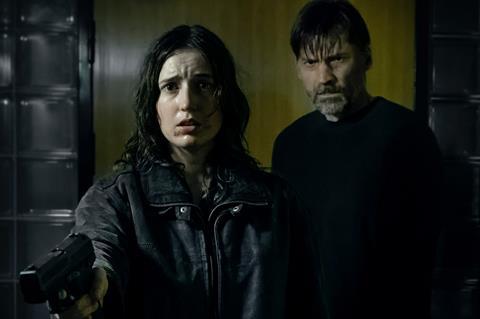 TrustNordisk has closed a raft of deals on Ole Bornedal's psychological thriller Nightwatch – Demons Are Forever.
The thriller has sold to Germany and Austria (Capelight Pictures); Hungary (Vertigo Media); Benelux (September) and Middle East (Oceana).
The story follows a young medical student who is on the nightwatch at a forensic department; she is haunted by her parents' troubled past and the psychopath who destroyed their lives. She decides to wake the psychopath from his coma and awakens bloody revenge.
The film recently had its world premiere at BFI London Film Festival and Nordisk Film will launch theatrically in the Nordics starting in mid-December.
The sequel reunites Bornedal with actor Nikolaj Coster-Waldau from the 1994 hit.
The original Nightwatch had more than 465,000 admissions in Denmark and played in Cannes Critics' Week, Toronto and Berlinale. A US remake starred Ewan McGregor and Nick Nolte. The original story was about a serial killer and a young law student (Coster-Waldau) working the night shift at a Copenhagen hospital.
Game Of Thrones star Coster-Waldau again leads the cast, alongside two other castmates from the original – Kim Bodnia and Ulf Pilgaard, well as Fanny Bornedal,Paprika Steen, Sonja Richter, Alex Høgh Andersen and Christopher Læssø.
Thomas Heinesen produces for Nordisk Film Production. The film is supported by The Danish Film Institute, Den Vestdanske Filmpulje and Nordisk Film & TV Fond in collaboration with DR, ZDF and Nadcon.