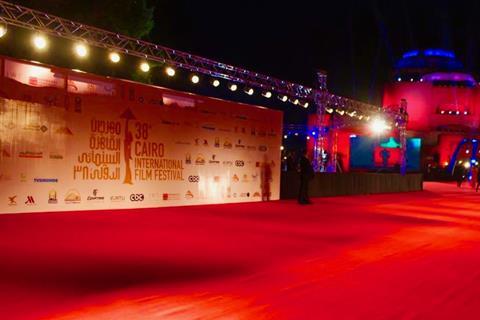 The Cairo International Film Festival (CIFF) is pushing on with its 42nd edition in spite of the challenges posed by the Covid-19 pandemic. It will run as planned from November 19 to 28 and has opened its call for submissions.
Producer Mohamed Hefzy, who took the helm of the festival in 2018, has been reconfirmed as its president for a third year by Egyptian culture minister Enas Abdel Dayem.
Film critic Ahmed Shawky, who led the selection process in 2019, has been officially appointed artistic director, succeeding the much-loved Arab film industry figure of Youssef Cherif Rizkallah who died last year.
"The coronavirus pandemic has imposed a considerable challenge to the international film industry. Nevertheless, CIFF's management is committed to holding a successful and safe edition if the situation allows while putting high emphasis on the safety and wellbeing of its staff as well as local and international guests," said Hefzy.
The 2019 edition screened 150 Arab-language and international titles, including the Middle East and North Africa premiere of The Irishman. International guests included UK director Terry Gilliam who received a lifetime achievement award. There was also a bolstered industry programme.
Shawky acknowledged that it would be a challenge to replicate the breadth of last year's edition but said CIFF's advisory committee was examining a number of different contingency plans taking into account the new reality of living with Covid-19.
Protective measures will include the use of sanitary equipment, masks and social distancing, in accordance with the advice of local authorities and the World Health Organisation.
The autumn is traditionally a busy time of year on the Arab world's burgeoning film festival circuit.
Other key events including the El Gouna Film Festival on the Egyptian Red Sea, the 4th edition of which was due to run September 24 to October 2, and Morocco's Marrakech International Film Festival which had announced November 13 to 21 dates this year. Screen is awaiting confirmation of their plans.