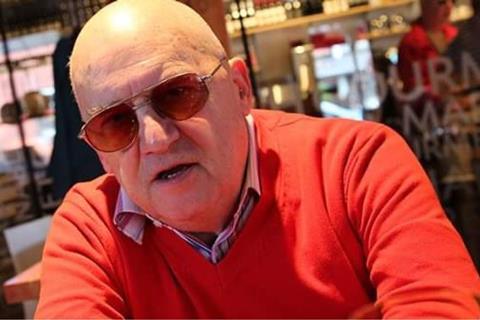 Canadian documentarian John Zaritsky, who won the Oscar for Just Another Missing Kid and chronicled social issues in an acclaimed body of work, has died. He was 79.
Zaritsky passed away of heart failure on March 30 at Vancouver General hospital after a career spanning more than 40 years.
Born on July 13, 1943 in St. Catharines, Ontario, Zaritsky built a career documenting raw and vulnerable moments in life such as families considering genetic testing for Huntington's disease in Do You Really Want to Know?, a vibrant performer who vowed to get the last laugh over Lou Gehrig's disease in Leave Them Laughing and men facing their fears in Men Don't Cry: Prostate Cancer Stories, which he shot shortly before discovering his own diagnosis with the disease.
He won the Oscar in 1982 for Fifth Estate: Just Another Missing Kid in which a couple whose son has gone missing endure indifference from the authorities and resort to a private investigator..
Over the years his work covered the scandal behind the notorious drug Thalidomide in the form of a trilogy – Broken Promises, Extraordinary People and No Limits: The Thalidomide Saga – as well as assisted suicide in The Suicide Tourist, and criminals and the criminal justice system in Rapists: Can They Be Stopped, The Wild Horse Redemption and Murder On Abortion Row, among others.
Zaritsky also shot lighter fare such as Ski Bums which he filmed in Whistler near his Vancouver home, music documentary A Different Drummer, and The Real Stuff about the Royal Canadian Air Force's aerobatics flight demonstration team.
He won more than 40 industry and major film festival awards including seven Gemini Awards, a Hot Docs Special Jury Award, Cable Ace Award, Whistler Film Festival Lifetime Achievement Award, and several Emmy and additional Gemini nominations. His work has been broadcast in 35 countries and screened at more than 40 film festivals around the world, including Sundance, Toronto, Vancouver, IDFA in Amsterdam, Hot Docs, and SXSW.
Zaritsky taught documentary studies at the University of British Columbia and was artist in residence at Berkeley. When not working he loved being with family, travelling, sharing stories with friends, and indulging his late-in-life discovery of English football.
Wife Annie Clutton said he declared "I am one fucking lucky guy" on the day he died while working on chapter outlines for his memoirs.
He is survived by his beloved "English nurse" Clutton and their family Errin and Bern Lally, and grandchildren Imogen and Reid. Zaritsky's life will be celebrated at upcoming events in Vancouver, Toronto, and Whistler.