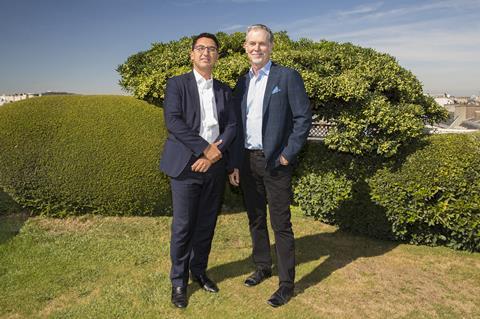 Canal Plus Group and global streaming giant Netflix have confirmed a new partnership under which the streaming service will be included in Canal Plus bundles.
The partners said the deal, which will kick-off in France on October 15, will give subscribers to Canal Plus's Ciné Séries package access to the premium channel as well as the Netflix service, under one subscription.
The service will be expanded to Canal Plus's operations in Poland at a later date.
The new bundle will include Netflix's standard offer, comprising access to HD-quality content on two screens, for a launch price of $16.60 (€15), in addition to the subscription fee to Canal Plus, which currently starts at $22 (€20) per month. The entire package will cost a minimum of $38.5 (€35).
The bundle will include more than 20 movie and series channels already available in the Ciné Séries package, which include HBO, Showtime and Disney's cinema channel.
The deal is being viewed as a mutually beneficial move by media pundits in France. On the one hand, it consolidates Canal Plus's position as a leading content aggregator in the territory, while for Netflix, it enlarges its French distribution footprint ahead of the arrival of new competitors Apple TV+ in November and Disney+ next year.
The platform currently has just over 6m subscribers in France while Canal Plus currently has around 4.5m.
Netflix CEO Reed Hastings, who flew into Paris to officially sign the deal, told journalists it was in the same vein as its partnership with Sky in the UK earlier this year