There were also wins for Sofia Coppola, Joaquin Phoenix and Diane Kruger.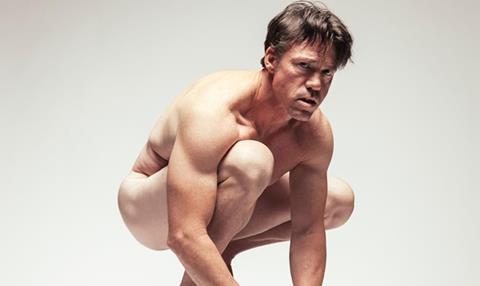 SCROLL DOWN FOR FULL LIST OF WINNERS
The Competition prizes for the 70th edition of the Cannes Film Festival have been handed out tonight (28 May) in the Lumiere Theatre, with Ruben Östlund's The Square winning the coveted Palme d'Or.
The film is the follow-up to the Swedish director's breakout feature, Force Majeure, and stars Claes Bang as a museum director whose life goes downhill after an ill-judged PR stunt to promote a piece of performance art called The Square.
After winning the award, Ruben Östlund led the entire audience in unleashing a primal scream.
The film picked up strong scores on our Jury Grid, earning an impressive eight three-star ratings, and one maximum four-star score from France's Michel Ciment, with an average of 2.7.
Read our review of 'The Square' HERE
Grand Prix
Robin Campillo's (BPM) Beats Per Minute was tipped for the top prize but had to settle for the Grand Prix.
The film earned a standing ovation, and director Campillo said "this is a very emotional moment for me" when he collected the award.
Screen's critic described the film as a "tenderly crafted gay love story that unfolds during the fight against the prejudice surrounding AIDS."
Pedro Almodóvar presided over this year's jury that also included Will Smith, Maren Ade, Park Chan-wook, Paolo Sorrentino, Jessica Chastain, Fan Bingbing, Agnès Jaoui and Gabriel Yared.
Screenplay drama
The most surprising moment of the night was perhaps the screenplay prize, which was jointly awarded to Yorgos Lanthimos' The Killing Of Sacred Deer and Lynne Ramsay's You Were Never Really Here.
"Joaquin Phoenix made this film as much as I did" said Lynne Ramsay in her thank you speech.
Phoenix went on to win the best actor award for his performance, and looked stunned when his name was read out. He then apologised for wearing trainers at the ceremony.
The best actress prize went to Diane Kruger for Fatih Akin's terrorism drama In the Fade.
Our critic presciently described her performance as "although not wholly consistent, of the awards-friendly, bared nerve endings variety".
Jury Prize
Loveless, Andrey Zvyagintsev's follow-up to the critically acclaimed Leviathan, won the Jury Prize.
This unforgiving portrait of Russia's middle classes topped the Screen critic's grid with five four-star ratings.
Accepting his Jury prize, Andrey Zvyagintsev joked: "I would like to thank the jury, and most of all Will Smith - he really does exist."
Director
Cannes regular Sofia Coppola won the director prize for her version of southern gothic drama The Beguiled, which stars Nicole Kidman, Kirsten Dunst and Colin Farrell.
Coppola was not there to accept the award, so Toni Erdmann director Maren Ade collected for her and read out a message thanking her father, brother and Jane Campion.
Full list of winners below:
PALME D'OR
The Square (Ruben Östlund)
GRAND PRIX
(BPM) Beats Per Minute (Robin Campillo)
BEST DIRECTOR
Sofia Coppola (The Beguiled)
BEST ACTOR
Joaquin Phoenix (You Were Never Really Here)
BEST ACTRESS
Diane Kruger (In the Fade)
JURY PRIZE
Loveless (Andrey Zvyagintsev)
BEST SCREENPLAY
The Killing Of Sacred Deer and You Were Never Really Here
CAMERA D'OR
Jeune Femme (Léonor Sérraille)
BEST SHORT FILM
A Gentle Night (Qui Yang)
SHORT FILM SPECIAL MENTION
Katto (Teppo Airaksinen)
70th ANNIVERSARY PRIZE
Nicole Kidman
Read more:
Jessica Chastain criticises portrayal of women in Cannes films
Final Cannes Jury Grid
Directors' Fortnight winners revealed