EXCLUSIVE: Israeli drama acquired by New Europe.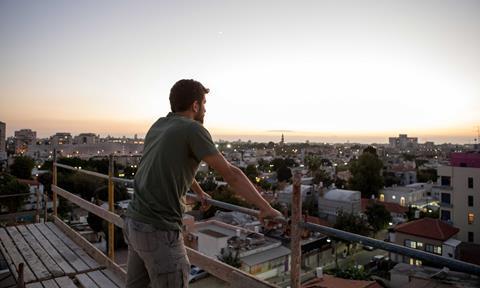 New Europe Film Sales has picked up Israeli debut Scaffolding, which has been selected for this year's Cannes ACID selection.
Written and directed by Matan Yair, the film follows a 17-year-old boy who is an impulsive troublemaker at school.
While his strict father sees him as a natural successor to his scaffolding business, the boy forges a special connection with his literature teacher Rami and begins to see new possibilities for himself, until an unexpected tragedy occurs.
Newcomer Asher Lax stars in the lead role.
Scaffolding was produced by Gal Greenspan and Roi Kurland of Green Productions in coproduction with Stanislaw Dziedzic of Film Produkcja and United King.
The film had support from the Israeli Film Fund and the Polish Film Institute. In 2016, the project won the first pitching prize at the Jerusalem Film Festival.
New Europe also had Israeli title One Week And A Day on its roster, which premiered at the 2016 Cannes Critics' Week, and also picked up Israeli comedy Holy Air, which recently premiered in Tribeca, ahead of this year's EFM.
CEO Jan Naszewski said of the new acquisition: "We fell in love with this moving and powerful story and were very impressed with Matan as a director – he is tremendously talented and charismatic."
The company's slate also features: Porto starring Anton Yelchin; Zoology (Karlovy Vary special jury prize, Toronto, Fantastic Fest), Quit Staring At My Plate (Venice Days), The Last Family (best actor award in Locarno), One Week And A Day (55. Cannes Semaine de la Critique – GAN Distribution Prize) and United States Of Love (Silver Bear, 66. Berlinale).