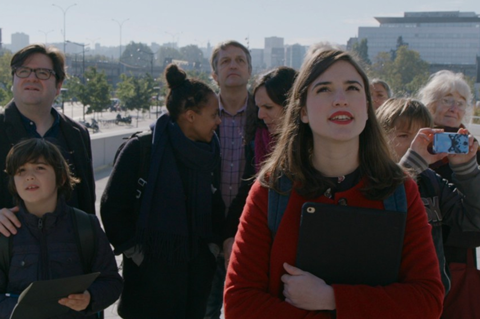 France's Association for the Diffusion of Independent Cinema (ACID) has unveiled the line-up for its 26th Cannes Film Festival showcase, running May 9-18.
The initiative is aimed at giving greater visibility to up and coming, independnet filmmakers and will screen nine works. All our world premieres except Jim Cummings' Thunder Road which is an international premiere.
They are:
L'amour Debout (France) by Michaël Dacheux
Bad Bad Winter (Kazakhstan) by Olga Korotko
Cassandro The Exotico! (France) by Marie Losier
Dans La Terrible Jungle/ In The Mighty Jungle (France) by Caroline Capelle & Ombline Ley
Il Se Passe Quelque Chose / Something Is Happening (France) by Anne Alix
Seule A Mon Mariage / Alone At My Wedding (Belgium) by Marta Bergman
Thunder Road (USA) by Jim Cummings
Un Violent Désir De Bonheur/ A Violent Desire For Joy (France) by Clément Schneider
We The Coyotes (France/USA) by Hanna Ladoul and Marco La Via
The organisation's second annual ACID TRIP highlights an international filmmakers' association, with this year's focus on Portugal. The three projects selected are:
Verão Danado / Damned Summer by Pedro Cabeleira
Terra Franca / Ashore by Leonor Teles
Colo by Teresa Villaverde
There will also be a special screening of Hervé Le Roux's Reprise to mark the 50th anniversary of the May 1968 demonstrations in France.
The ACID programme at Cannes was created in 1993 to give visibility to directors whose work is scarcely distributed, with a goal to facilitating a theatrical release.
It has helped illuminate the early works of Serge Bozon, Lucas Belvaux, Alain Gomis, Claire Simon, Djinn Carrénard, Pierre Schoeller, Vincent Dieutre, Arnaud et Jean-Marie Larrieu, Rachid Djaïdani, Nicolás Pereda, Ursula Meier, Avi Mograbi, Yolande Moreau and Gilles Porte.
Beyond Cannes, ACID works with a network of some 300 theatres across France to support the distribution of independent films.