Un Certain Regard titles revolves around 60-year-old nightclub hostess who decides to get married and settle down.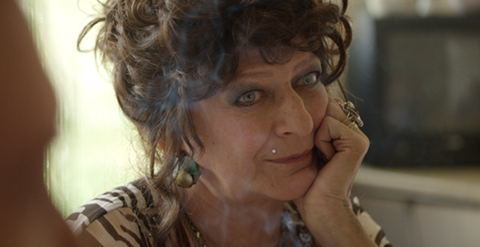 Fact and fiction hybrid feature Party Girl, which opened Cannes Un Certain Regard, has gone down well with buyers at the Marché.
Paris-based Pyramide Films International has sold the film to Italy (Bim), Benelux (A-Film), Spain (Karma Films), Switzerland (First Hand Films), Greece (Rosebud), Israel (Orlando), Canada (Axia Films) and Taiwan (Swallow Wings). Deals are also pending in Mexico and Denmark.
Pyramide Films Distribution will release the film in France on September 3.
Party Girl is the debut feature of Marie Amachoukeli, Claire Burger and Samuel Theis, who met at France's prestigious Fémis film school.
It is loosely inspired by the life of Theis's mother, Angelique, and builds on Burger's 2008 short Forbach, following the actor as he returns to his home city of Lorraine.
This time, the action centres on his mother's decision to quit her job as a nightclub hostess to get married and settle down. The move prompts an awkward reunion between Angelique and her four children, one of whom was put into care. Theis and his brothers and sisters play themselves.
The feature was produced by Marie Masmonteil and Denis Carot of Elzevir Films.
Pyramide is also handling a second Un Certain Regard title, Greek director Panos H Koutras's Xenia about two Albanian brothers who travel to Greece in search of the father they have never met.
It has sold to the UK and Ireland (Peccadillo Pictures), Italy (Officine ubu), Germany (Pro-Fun Media), Taiwan (Pomi International), Hong Kong (Edko Films) and deals on Mexico, North America, Poland and the ex-Yugoslavia are in the works.