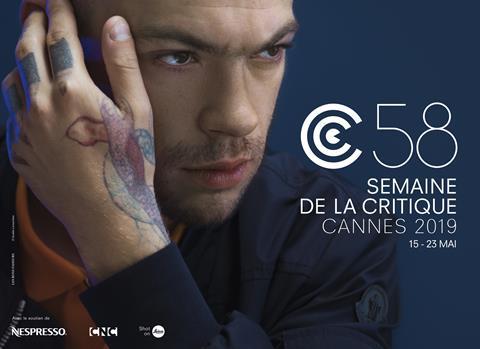 Cannes Critics' Week has kicked off the Cannes 2019 season with the revelation of the poster for its 58th edition.
The parallel section, celebrating emerging directors and first and second features, has used its poster this year to highlight its role in promoting rising young actors too
It features French actor Félix Maritaud in his role of a good-hearted but tortured gay prostitute in Camille Vidal-Naquet's debut Sauvage which premiered in Cannes Critics' Week last year, courting controversy for some of its hard-core sex scenes.
Maritaud, whose previous credits include BPM (Beats Per Minute) has emerged as one of France's hottest new acting talents over the last 18 months.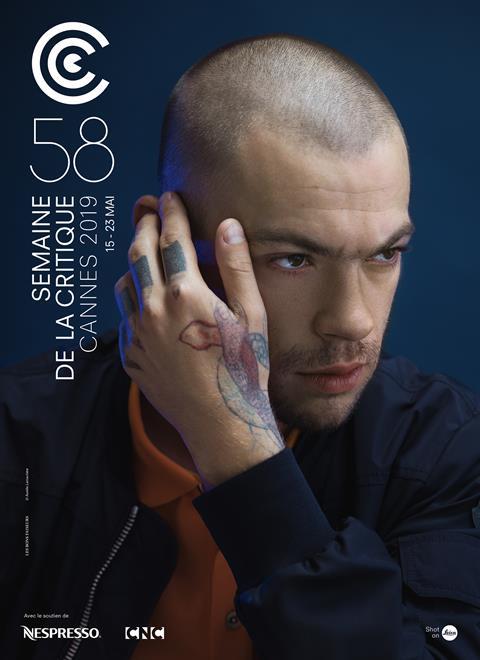 Cannes Critics' Week said Maritaud followed in the wake of a long line of actors to have appeared at the beginning of their careers in first and second films it championed in its selections over the years. His predecessors included Léa Seydoux in Rebecca Zlotowski's 2010 drama Dear Prudence; Garance Marillier in Julia Ducournau's 2016 debut and Gael García Bernal in Alejandro González Iñárritu's first feature Amores Perros in 2000, it said.
"These performers, male and female, join forces with authors, embrace their vision and add their own virtuosity," it said in a statement.
The 58th edition of Cannes Critics' Week will take place May 15-23.