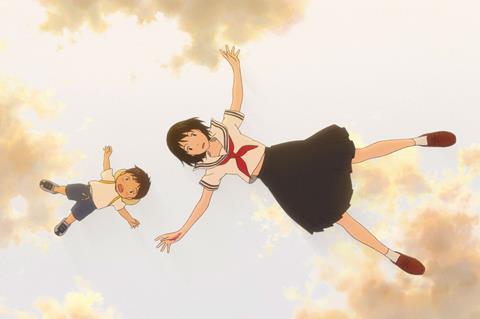 Paris-based sales outfit Charades has sealed French distribution deals with Anime and Wild Bunch Distribution for Mamoru Hosoda's Cannes Directors' Fortnight title Mirai (released in France as Miraï, Ma Petite Soeur).
Wild Bunch will distribute theatrically later this year, with Hosoda set to be one of the first Japanese animation directors to present a world premiere in Cannes next month.
The film has already sold to multiple territories, including the US (GKids), Spain (A Contracorriente), the UK/Ireland (Anime Limited), Italy (Dynit), Canada (MK2 Mile End), Germany (AV Visionen), Latin America (KEM), Turkey (Filma), Benelux (Cineart), CIS (Exponenta), Hungary (Mozinet), former Yugoslavia (Radar), the Middle East (Selim Ramia and Co) and Australia/New Zealand (Madman).
Mirai revolves around four-year-old Kun, who is a happy boy until the birth of his little sister, Mirai. His joy quickly turns to disappointment when she replaces him as the centre of attention.
It is produced by Hosoda's own Studio Chizu, with president of the animation studio Yuichiro Saito serving as producer. Toho will release the film as Mirai No Mirai in Japan on July 20 this year.
The 71st Cannes Film Festival will run from May 8-19, and opens with Asghar Farhadi's Everybody Knows starring Penelope Cruz and Javier Bardem.