WIDE will sell Dede at Cannes, while Latido will sell The Constitution [pictured].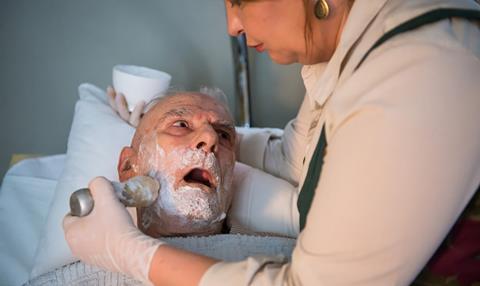 London production outfit Film And Music Entertainment (F&ME) has found sales homes for two projects ahead of Cannes.
Paris-based sales agent WIDE Management will represent international sales on Dede, from debut director Mariam Khatchvani.
Wrapping in January, the UK-Georgia-Croatia-Netherlands-Qatar co-production is now completing post-production and is expected to be ready in time for the Toronto and Venice film festivals.
Starring George Babluani and Natia Vibliani, the drama is set in the harsh conditions of the Caucasus Mountains.
Katcharava's 20 Steps produced the project with Igor Nola's MP Film Production and JaJa Film Productions. It was originally developed at the Sundance Lab and Cannes' Fabrique des Cinemas due Monde and has support from the Doha Film Institute and the Georgian National Film Centre.
Madrid-based Latido Entertainment will handle international sales for Rajko Grlic's The Constitution, which is produced by Zagreb's Inter Film and co-produced by Rudolph Biermann for In-Film and Sever + Sever.
The Croatian comedy follows four people living in the same building who normally avoid each other before misfortune pushes them close together.
F&ME is taking a roster of titles to Cannes in various stages of completion.
Further titles on the slate include Rudolph Herzog's How To Sell A War, Dome Karukoski's Tom Of Finland, Volker Schloendorff's Return To Montauk, Ivan Ostrochovsky's The Disciple, Konstantin Bojanov's Light Thereafter, and Rade Serbedzija and Danilo Serbedzija's The Liberation Of Skopje.
"We've had a bumper 2015 and 2016 so far," commented F&ME co-principal Mike Downey, "and we are in Cannes to finalise finance on the rest of the slate, close deals with sales companies on the films we have in post and also scout for projects for 2017."