Latido Films taking drama starring Barry Keoghan and Klaus Maria Brandauer to the Cannes Marche.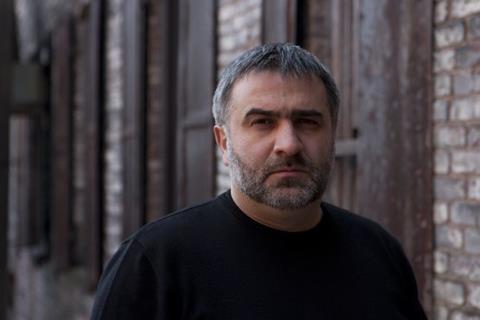 British writer Rebecca Lenckiewicz has joined Bulgarian director Konstantin Bojanov on drama I Want To Be Like You. It marks Lenckiewicz's first feature co-writing Oscar-winner Ida with director Pawel Pawlikowski.
Bojanov will shoot the coming-of-age drama this July on location in and around Copenhagen, the UK's West Midlands and Belgium.
The film has a budget of $2.2m (€2m) and is a production partnership between Toolbox Film in Copenhagen, London's Film and Music Entertainment, Brussels-based Left Field Ventures and Bulgaria's Multfilm.
The young cast is led by Irish actor Barry Keoghan, who featured in Yann Demmange's '71. He more recently appeared in Mammal by Rebecca Daly, Trespass Against Us by Adam Smith, and Norfolk, directed by Martin Radich.
Opposite him in the role of Piri is Danish actor Thure Lindhardt, best known roles in Fast and Furious 6, Angels and Demons, Byzantium, Flame and Citron and Into the Wild.
French actress Solene Rigot (Puppylove, Tonerre) takes the female lead with the legendary French artist Arnaud being played by veteran Austrian actor, Klaus Maria Brandauer (Out Of Africa).
The film has been snapped up for international sales by Madrid-based Latido Films and will present the project to buyers on the Croisette next week. The film has pre-sold to 41 Shadows in Denmark with pre-sale deals in the UK, Bulgaria and Benelux pending, according to F&ME's Mike Downey.
Bojanov was in Cannes Critics' Week in 2011 with teen hitchhiker drama Ave, which went on to win more than 20 festival prizes. Last year, Bojanov was named a European Film Promotion Producer on the Move.
I Want To Be Like You marks Bojanov's second feature and English-language debut, and tells the story of second generation immigrant and budding artist Pawel who lives with his mother in Birmingham. She wants him to go back to Bulgaria for the summer holidays – instead he takes off on the road to find his hero, the legendary French painter Arnaud.
Berlin-based Bojanov described it as "a story of obsession, and near blind worship, of one's artistic idols".
"In some ways, it's a reflection on my own difficult relationship with art," he added. "During my teenage years, art for me was a quasi-religious endeavour, a matter of life and death. Unable to relate to my peers, I sought spiritual guidance from tortured souls of centuries past.
"At 16, I left art school to move to a remote village where an ascetic painter whom I greatly admired had once lived. Needless to say, this romantic undertaking was short-lived and ended with near fatal consequences."
The crew includes cinematographer Hubert Taczanowski (Face of An Angel, The Look of Love); sound designer Srdjan Kurpjel (This Must Be The Place); and costume designer Sarah Blenkinsop (The Lobster).