Jinga will represent international sales on Sci-Fi thriller Lost Solace [pictured], while Raven Banner will handle US and Canada.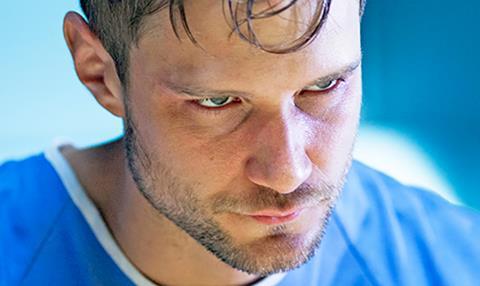 Genre sales company Jinga Films has boarded two titles ahead of Cannes Film Festival.
The first title is Chris Scheuerman's Sci-Fi thriller Lost Solace, which it will represent international rights on, with Raven Banner handling US and Canada.
Starring Andrew Jenkins (Stormworld) as a psychopath forced to confront his own morality after taking a recreational drug, the film was co-written by Jenkins with director Scheuerman. Producers were the aforementioned duo alongside Lori Triolo and David Angelski.
The second title Jinga has picked up is Jackson Stewart's fantasy-horror Beyond The Gates, which will world premiere at the LA Film Festival next month.
The film stars Graham Skipper (Almost Human), Chase Williamson (The Guest), Brea Grant (Halloween 2) and Barbara Crampton (We Are Still Here).
Director Stewart co-wrote the screenplay with Stephen Scarlata (Jodorowsky's Dune).
The story follows two estranged brothers who reunite to liquidate their missing father's video store business. As they dig through the stock, they discover an old boardgame which holds deadly consequences for players.
Both films will receive market premieres during Cannes.