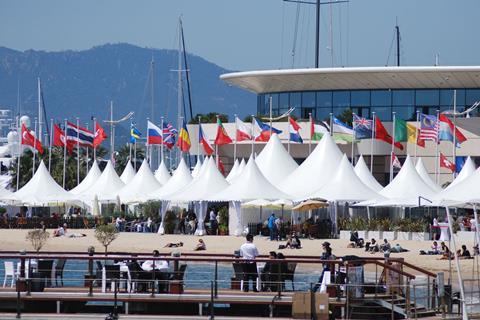 Cannes Film Festival managing director François Desrousseaux is playing down rumours that expected new French Covid-19 restrictions could heavily impact the final days of its 74th edition (July 6-17) and even lead to its early closure.
French president Emmanuel Macron is scheduled to give a televised address on Monday at 20.00 CET, following a government defence council earlier in the eay to discuss rising Covid-19 cases in France and the spread of the more virulent Delta variant.
Local media speculation suggests Macron will announce new national anti-Covid-19 measures and also talk about plans to relaunch the French economy which has been hard hit by the pandemic.
France posted new 4,256 cases on Sunday, representing a 66.9% jump on the previous week. Health minister Olivier Véran suggested cases could rise to 20,000 a day by early August under the current rate of increase.
But talking to Screen over the weekend, Desrousseaux said he did not expect the new restrictions to heavily impact the festival and dismissed rumours tighter restrictions could even force the festival to shut early.
"It's unlikely that [the government] will announce something on Monday and then immediately apply it the next morning. I don't think the measures will concern us," he said.
"We're not worried. But we don't have guarantees," he added.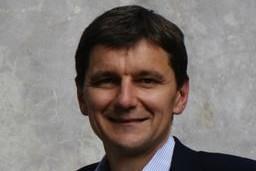 Desrousseaux said he had discussed the situation with French culture minister Roselyn Bachelot during her recent visit to the festival but admitted he was in the dark over the exact measures under consideration.
"There's talk that the health pass system might be introduced for other venues like cinemas, which is not the case now, and that audience capacity limits could be re-introduced but really nothing is certain, In truth, I don't know," he says.
Under the health pass system currently in place for large gatherings like Cannes with more than 1,000 attendees, participants have to show a QR code showing they are fully vaccinated or are in receipt of a recent negative Covid-19 test to access key venues. Local media speculation suggests the system could be extended to venues such as cinemas and restaurants.
Capacity limits on public venues including cinemas and restaurants were lifted entirely on June 30, which is why the festival has been able to go ahead with full capacity screenings. If limits are re-introduced that would also impact the capacity of Cannes screenings as its policy is in line with the rules applied to all French cinemas.
In addition, Cannes screening venues outside of the Palais des Festivals and Marché du Film area, including the Olympia and Les Arcades cinemas for market titles, and the Espace Miramar and the Theatre Croisette in the Marriott where Critics' Week and Directors' Fortnight titles play, where participants have not been required to show health passes to enter up until now, could come under the scheme.
It remains to be seen, however, whether Macron announces an extension of the health pass system on Monday.
Pandemic-era Cannes
Desrousseaux has been at the festival for 12 years, first as administrative and financial director and for the last two years as managing director.
In this role, he has been responsible for overseeing the festival's entire Covid-19 game plan, from getting guests into the country to implementing the 48-hour testing programme for non-EU attendees and ensuring attendees abide by rules such as mask-wearing.
Alongside the Roland Garros tennis tournament in Paris in June and the Avignon Festival, which is also underway, Cannes is one of the first large events to take place in France since the pandemic hit in early 2020 and is by far the biggest in terms of attendance and logistics.
"Roland Garros is essentially a local event in terms of spectators," says Desrousseaux. "In Cannes, 50% of our guests are international, it's a very different type of event."
The tennis tournament also unfolded at a time when spectator capacity limits and curfews were still in place.
"Our first big hurdle was getting international guests into France. We fought hard on this. We found it wasn't open enough. We were constantly negotiating but it was complex because the government's strategy was also in flux," he says.
The other major challenge has been implementing the regulations around the health pass system for large gatherings, tied to the country's TousContreCovid mobile app.
Under the scheme, fully vaccinated French and EU citizens can move freely around the festival without any extra testing. Non-EU and non-fully vaccinated EU attendees are obliged to take a Covid-19 test at a pop-up lab every 48 hours and then upload the results to the TousContreCovid app to gain access to the Palais and market.
"On paper, the health pass is a great idea to ensure that big events like Cannes can take place. It allows large gatherings to go ahead with a high level of health security during a pandemic. The festival is totally behind it, but it hasn't been an easy path to make it happen. Like many good ideas, its application has been quite complex."
Government information on how the health pass would be implemented, and which countries would be obliged to test every 48 hours was only released to the festival in the last week of June.
"For a long time, we hoped and pushed for fully vaccinated people coming from green countries, like the US, for example, to be treated like people from the European Union, given that the level of the circulation of the virus and health situation is the same," he explains.
In the end, this wasn't possible mainly due to disparities in the way proofs of vaccination are presented around the world and the impossibility of amalgamating certain vaccination certificate QR codes into the EU's system.
In a separate curveball, the French government announced on the eve of the festival that the country would no longer cover the costs of Covid-19 tests for non-French nationals or residents. Cannes decided to foot the bill instead, deciding that it would be unfair to spring the extra cost of €50 every two days on accredited attendees.
Learning process
Desrousseaux acknowledges it has been a learning process and says that the festival's Covid-19 strategy continues to be tweaked. The festival management team is believed to have been rebuked by the government after images of the unmasked audience at the opening night circulated widely.
"In the first few days, it became clear a lot of people were not respecting the mask-wearing so we moved to reiterate this rule with a recording at the beginning of each screening. [Cannes president] Pierre Lescure recorded the French-language message. The screening room staff were also re-briefed on the importance of getting people to keep their masks on," he explains.
Beyond the early lapses in mask-wearing, Desrousseaux says attendees have been generally respectful of the Covid-19 restrictions and recommendations in place. Anecdotally, attendees report mask-wearing is being enforced more rigorously across official festival venues.
He batted back rumours ahead of the weekend that a Covid-19 cluster had broken out at the festival.
"We've been doing 2,000 to 4,000 tests a day and picking up a maximum of five positive cases a day and zero on Friday (July 9)," he said.