Two markets will collaborate on a works-in-progress strand in Cannes this year and have sights set on a 2017 packaging and financing forum in Europe.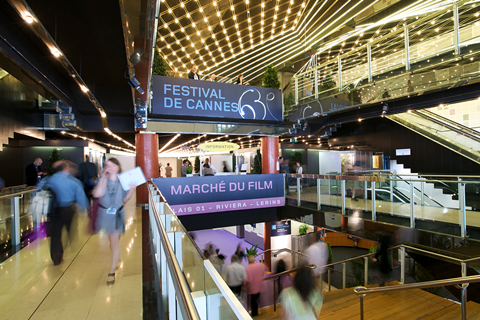 Cannes Marché and genre market Frontières are teaming up to launch series of genre events at this year's market in May.
The series is a precursor to a potential packaging and financing forum for genre filmmakers in Europe next year. Cannes and Frontières are in discussion with potential partners on the forum.
At this year's Marché, the duo will organise presentations of four work-in-progress genre films, a showcase examining the future of virtual reality in genre cinema and a networking mixer at the Plage des Palmes.
The duo plan to expand the offering at the 2017 Cannes market, with a slate of programming including pitching sessions and industry panels.
Frontières, the horror and sci-fi focused co-production market created in 2012, recently concluded its latest edition at the Brussels International Fantastic FilmFestvial. The market featured over 200 participants from 30 countries.
Jérôme Paillard, executive director of the Marché du Film, said: "Since a few years, fantastic and horror films proved to be a very sustainable genre which reaches large audiences through all the channels of distribution including the new platforms. We made our first steps three years ago in Ventana Sur with Blood Window and in Cannes with the Fantastic Mixer. Joining our forces with Frontières is a very exciting new step which will support tremendously this industry."
Lindsay Peters, director of Frontieres, added: "With genre cinema only continuing to grow in terms of technological innovation, insightful marketing strategies, and international box office appeal, there has never been a better moment to expand the global networking opportunities for the genre film industry, and there is no better platform than the Marché du Film in Cannes."