Acquisitions include Cannes Classics title Ingrid Bergman - In Her Own Words.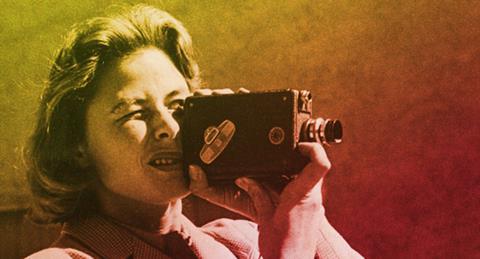 NonStop Entertainment has secured Nordic rights to documentary Ingrid Bergman - In Her Own Words, playing in Cannes Classics, and Scandinavian rights to Three Generations from IM Global, starring Susan Sarandon, Naomi Watts and Elle Fanning.
Three Generations was recently sold to The Weinstein Company for $6m for North America.
It also has Scandinavia, Iceland and Baltics rights to Josh Mond's Sundance-selected debut James White from Memento Film Sales and the opener to this year's Un Certain Regard section, Naomi Kawase´s An, from MK2.
Stig Björkman's Cannes Classics selected Ingrid Bergman - In Her Own Words from producer Mantaray Film, distributed by NonStop Entertainment in Scandinavia, Iceland, Baltics is set for an August 28 release in the territory, the day before Bergman's centennial.

NonStop also took Experimenter, the Sundance movie starring Peter Sarsgaard and Winona Ryder about the Standford prison experiments, from Bleiberg Entertainment for Scandinavia and Iceland

Clublife, starring Jesse Ferrera from Entourage in a rags to riches story about a club promoter in NYC, was also acquired from Bleiberg Entertainment for Scandinavia including Iceland.

Lost Soul, David Gregory's documentary chronicling director Richard Stanley's disastrous attempt to film The Island Of Dr Moreau with Marlon Brando, was acquired from Severine Films for Scandinavia including Iceland and Baltics.

Our Last Tango, by director German Kral about the passionate and complicated relationship between Argentine tango stars María Nieves Rego and Juan Carlos Copes, was acquired from Lailaps Pictures and German Kral Filmproduktion for Scandi and Batics.
Game Count, an adaption of Olga Tokarczuk's bestselling novel Drive Your Plough Over the Bones of the Dead by renowned Polish director Agnieszka Holland, was acquired for Scandi and Iceland from Chimney.
Sneakerheadz, an in-depth look into the subculture of sneaker collecting and the widespread influence it has had on popular culture around the world, was acquired from Submarine for Scandi, Iceland and Baltics.