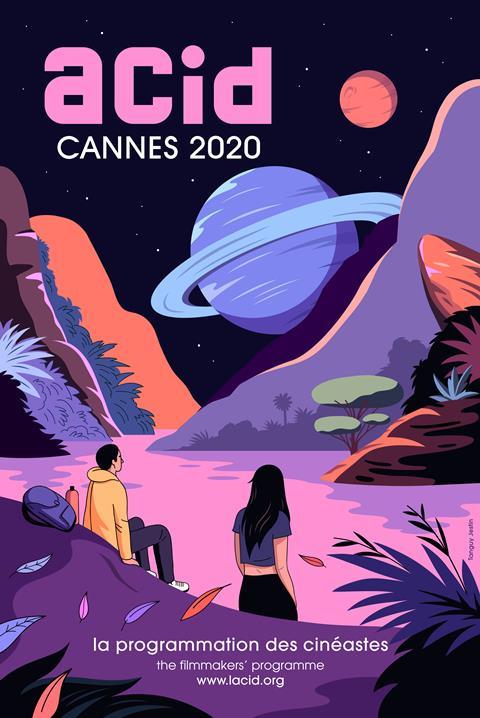 France's Association for the Diffusion of Independent Cinema (ACID) will unveil a selection of films in early June that it had hoped to showcase in its annual Cannes sidebar this year.
The 27th edition of the parallel section had been due to run May 13-22, during the Cannes Film Festival until its physical edition was cancelled due to the Covid-19 pandemic. It was the only parallel selection to unveil an official poster before the pandemic sent preparations into disarray.
Paris-based ACID was created in 1992 by a group of filmmakers to connect independent works, especially those by emerging talents, to audiences. It ran its first showcase in Cannes in 1993.
The association said the 13 filmmakers on this year's selection committee had watched hundreds of films over the past few months and it had been decided to press on with the selection, which will be unveiled under the ACID Cannes 2020 label.
ACID is the first Cannes parallel section to officially announce its intention to unveil a 2020 selection, although Directors' Fortnight and Critics' Week are believed to be working on similar initiatives.
"As with all the films supported by ACID in Cannes, their national and international professional notoriety will be at the heart of our work," the body said.
It said that it hoped the films would be able to connect with buyers at the online Marché du Film at the end of June, adding if that failed, the association would do its own research for a distributor and also screen the works at special ACID Cannes events across France in the autumn.
First dates in the autumn programme included a season at the Louxor cinema in Paris in September followed by events in October in the Comoedia Cinema in Lyon and the Baleine cinema in Marseille.