After winning Best Screenplay at Cannes for Leviathan, Andrei Zvyagintsev is to head the jury at the 25th "Kinotavr" Open Russian Film Festival in Sochi.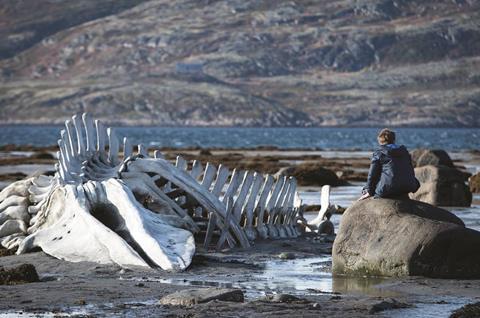 Zvyagintsev, who will give a masterclass during the festival, will present the Russian premiere of his fourth feature as Kinotavr's closing film on June 8 in the 141-minute version which premiered in Cannes.
During the Cannes Film Festival, questions were raised about whether this will be the version that is then released in Russian cinemas this September as the film could fall foul of the anti-obscenity law coming into effect on July 1.
However, the director had countered in a press conference that the law could not operate in retrospect and so would not apply to his film.
It was revealed that Russia's Culture Minister Vladimir Medinsky had indicated that he did not like the film - although he acknowledged Zvyagintsev's talent - and had taken offence at the copoius drinking of vodka in the film.
"People don't drink like that in Russia" is believed to have been his first reaction to the film, which was part supported by the Ministry and the Russian Cinema Fund.
Zvyagintsev's jury colleagues include the Game Of Thrones actor Yuri Kolokolnikov, film critic Alena Shumakova and the Ministry of Culture's Viacheslav Telnov.
Women in the majority
Looking at this year's Main Competition line-up, Kinotavr's programme director Sitora Alieva speaks of a ¨feminization of the cinematic process¨ in Russia: "It seems that we can speak of a new - female - stage of development in Russian cinema. Kinotavr is the first to declare this distinctly."
Eight of the 14 feature films in the Main Competition have been directed by women film-makers.
They range from debutant Tamara Dondurei's documentary 21 Days and Angelina Nikonova's Welkome Home through Oksana Bychkova's Another Year and Natalia Meschaninova's award-winning feature debut The Hope Factory to Anna Melikian's Star and Svetlana Proskurina's Goodbye Mom.
International sales for five of the competition titles are being handled by Anton Mazurov's Ant!pode Sales & Distribution: Nigina Saifullayeva's debut Whatayacallme and Alexander Kott's Test, a love story set against the first hydrogen bomb tests in the Kazakh steppe at the beginning of the 1950s, as well as 21 Days, Goodbye Mom, and Star.
Other titles selected for the Main Competition include Fool, Yuri Bykov's third feature to compete in Sochi, and Evgeni Sheliakin's debut feature ChB.
The opening ceremony on June 1 will see the presentation of a special prize to writer-director-producer Alexander Sokurov "for a unique artistic language which has influenced world cinema and for an uncompromising civic position".
Industry programme
Kinotavr's industry programme will include masterclasses by Sokurov and Torino FilmLab's Matthieu Darras and a roundtable in cooperation with European Film Promotion as well as a pitching forum for new Russian feature projects looking for potential backers.
According to the Pitching Forum's curator Anna Gudkova, the selection criteria had been extended this year to also include TV series and transmedia projects, but the final line-up consists of seven fiction film and four documentary projects.
A jury including producers Sergey Selyanov, Alexander Rodnyansky and Elena Lapina, and Vadim Smirnov of 20th Century Fox CIS will hear pitches by the producers and directors of such projects as Alexey Nuzhny's animation film Snegovik, Svetlana Baskova's Temny, to be produced by the experimental production group Cinefantom, the webdoc Kod Goroda and the Ukrainian documentary Dovzhenko's Diary.
Two projects presented at the Pitching Forum in previous years are screening in Kinotavr's Main Competition this year: The Hope Factory and Whatayacallme.
Acute problems for Russian cinema
Meanwhile, Kinotavr's president Alexander Rodnyansky (and producer of Leviathan) pointed out in his introduction for the festival catalogue of the acute problems facing Russian cinema to reach its audience.
¨The market is not driven by the producer, but by the consumer,¨ he argued. ¨Therefore, we have to reconstruct the system of consumption for complex content through 'missionaries' or engaged distributors. The state policy should be expressed in a system of protectionist measures and not just in investments. The state can help cinemas, not just producers - maybe through the grants for distribution of domestic cinema or additional tax exemption.¨
¨And the main thing is: there should be a lobby to demand the implementation of such measures,¨ the Ukrainian-born producer noted.