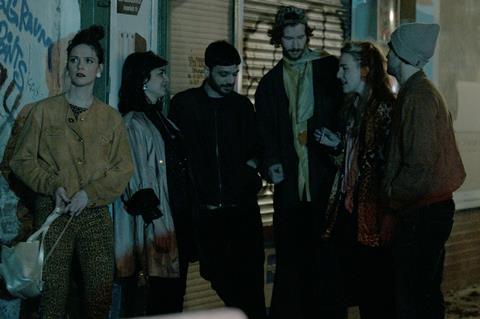 The International Film Festival Rotterdam (IFFR) has unveiled the first 26 titles to be confirmed for its 48th edition, running Jan 23-Feb 3, 2019.
The early selections include hotly-tipped foreign-language Oscar contender Capernaum by Lebanese director Nadine Labaki, Claire Denis's space thriller High Life and Jia Zhangke's epic melodrama Ash Is Purest White.
First world premieres include German filmmaker Simona Kostova's debut feature Thirty (Dreissig), capturing the lives of a group of friends living in Berlin over the course of 24 hours.
Fabienne Godet's drama Our Wonderful Lives will get its international premiere while Nawapol Thamrongrattanarit's documentary BNK48: Girls Don't Cry, about a group of pop singers living together in Bangkok, will make its European debut.
Further selections include Khalik Allah's reflection on Jamaican identity Black Mother, which won the Yellow Robin Award at Curaçao IFFR in April 2018, and Yervant Gianikian I diari di Angela – Noi due cineaste, a tribute by the filmmaker to his long-time collaborator Angela Ricci Lucchi who died in 2018.
Hubert Bals Fund
A trio of the first titles were made with the support of the IFFR's Hubert Bals Fund (HBF): Soudade Kaadan's Damascus-set drama The Day I Lost My Shadow, revolving around a mother searching for her son against the backdrop of the ongoing civil conflict; Kenyan director Wanuri Kahiu's love story Rafiki and Ognjen Glavonić's Serbian political thriller The Load.
The films will be presented over the festivals four distinct sections: Bright Future, which includes the Tiger Competition and the Ammodo Tiger Short Competition; Voices, Deep Focus and Perspectives. Short films are strongly represented throughout all sections.
The full list of first selections by section:
Bright Future
Black Mother, Khalik Allah (Jamaica, US)
Core of the World, Natalia Meshchaninova (Russia, Lithuania)
The Day I Lost My Shadow, Soudade Kaadan (Lebanon)
Dreissig/Thirty, Simona Kostova (Germany) World Premiere
The Load, Ognjen Glavonić (Serbia, France,Croatia, Iran, Qatar)
Long Day's Journey Into Night, Bi Gan (China, France)
The Proposal, Jill Magid (US)
Voices
BNK48: Girls Don't Cry, Nawapol Thamrongrattanarit (Thailand) European premiere
Knife + Heart, Yann Gonzalez (France, Mexico)
Memories of My Body, Garin Nugroho (Indonesia)
The Mountain, Rick Alverson (US)
Nos vies formidables/Our Wonderful Lives, Fabienne Godet (France) international premiere
Tel Aviv on Fire, Sameh Zoabi (Israel, France, Luxembourg, Belgium)
Voices: Limelight
Ash Is Purest White, Jia Zhangke (China, France)
De Camino – Een feature-length selfie, Martin de Vries (Netherlands) world premiere
Capernaum, Nadine Labaki (Lebanon)
Leto/Summer, Kirill Serebrennikov (Russia,France)
Rafiki, Wanuri Kahiu (Kenya, South Africa)
Deep Focus
High Life, Claire Denis (Germany, France, US, United Kingdom, Poland)
I diari di Angela – Noi due cineasti, Yervant Gianikian (Italy)