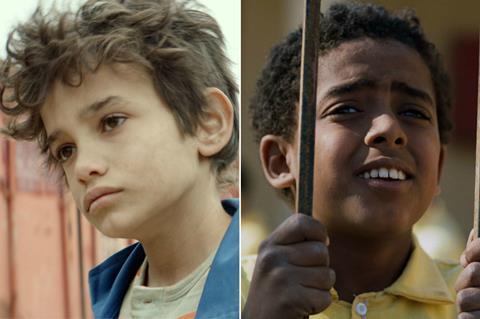 Two 2018 Cannes Palme d'Or contenders top the third edition of the Annual Critics Awards organised by the Arab Cinema Centre (ACC).
Lebanese filmmaker Nadine Labaki's Capernaum and Egyptian director A. B. Shawky's Yomeddine have both clinched three nominations.
Following with two nominations each are Palestinian filmmaker Muayad Alayan's drama The Reports On Sarah And Saleem, about the ill-fated affair between an Israeli woman and a Palestinian man, and Moroccan director Meryem Benm'Barek's Sofia, revolving around a woman in Casablanca who illegally gives birth out of wedlock.
Capernaum, about a neglected young refugee boy living in the slums of Beirut, won the jury prize at Cannes last year and went on to be nominated for best foreign language film at the Oscars.
Shawky's Yomeddine, a tale of a leper who crosses Egypt in a quest to reunite with his family, won the François Chalais Award and went onto tour a slew of festivals, winning the top prize in Tunisia's Carthage Film Festival.
The nominations are selected by 75 film critics from 34 countries around the world, who viewed Arab feature and documentary films released in 2018 on online platform Festival Scope.
"Every year, the number of film critics from inside and outside the Arab world increases," said ACC managing director Alaa Karkouti. He added that the awards had a two-pronged aim of feting and promoting Arab cinema.
"They [the critics] come together to view the best Arab feature and documentary film productions, which makes us achieve our goal of promoting Arab film content to critics from different nationalities and backgrounds, the majority of which don't get the chance to watch all the Arab films that get selected at international film festivals."
Egyptian film critic Ahmed Shawky, manager of the Critics Awards, said competition was fierce this year, a development he put down to the growing strength of the Arab cinema scene.
"It was a hot year full of several Arab films that got selected, competed and won numerous international awards at many film festivals in 2018," he said.
Previous winners in the best film category comprise Egyptian director Tamer El Said's In the Last Days Of The City in 2017 and Palestinian filmmaker Annemarie Jacir's Wajib in 2018.
The 2019 winners will be announced at a ceremony on the fringes of the Cannes Film Festival (May 14-25).
The full list of nominees:
Best Documentary
Of Fathers and Sons, dir. Talal Derki (Syria)
Erased, ___ Ascent of the Invisible, dir. Ghassan Halwani (Lebanon)
Chaos, dir. Sara Fatahy (Lebanon, Syria)
Best Actress
Maha Alemi, Sofia (Morocco)
Maryhan Magdy, Poisonous Roses (Egypt)
Sarah Layssac, Divine Wind, (Algeria)
Best Actor
Mohamed Dhrif, Weldi (Tunisia)
Ahmed Hafiane, Fatwa (Tunisia)
Zain Al Rafeea, Capernaum (Lebanon)
Best Screenplay
Meryem Benm'Barek, Sofia (Morocco)
Abu Bakr Shawky, Yomeddine (Egypt)
Rami Alayan, The Reports On Sarah And Saleem (Palestine)
Best Director
Abu Bakr Shawky, Yomeddine (Egypt)
Nadine Labaki, Capernaum (Lebanon)
Hicham Lasri, Jahilya (Morocco)
Best Film
Yomeddine, dir. A.B. Shawky (Egypt)
Capernaum, dir. Nadine Labaki (Lebanon)
The Reports on Sarah and Saleem, dir. Muayad Alayan (Palestine)