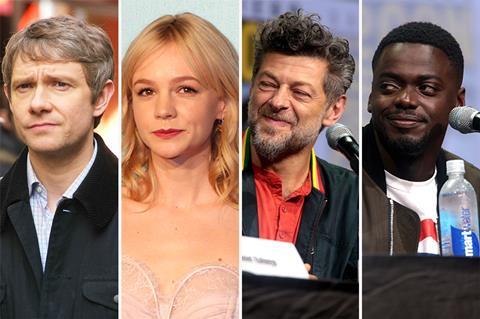 Saboteur Media has boarded worldwide rights heading into the AFM on a radical retelling of Charles Dickens' A Christmas Carol featuring a voice cast led by UK luminaries Carey Mulligan, Daniel Kaluuya, Andy Serkis, and Martin Freeman.
Mark Lindsay, president of distribution at the New York-based company, will introduce the project to buyers in Santa Monica later this month after principal photography wrapped in the UK and Ukraine in August.
David Morris adapted the story from the Charles Dickens classic. The film opens on a Victorian family preparing a toy theatre for their annual performance of A Christmas Carol, which the grandmother narrates, and enters the imagination of one of the children in the audience as the cardboard stage and the story transform into a dark fantasy realm, adding lyricism and modern dance to the hallowed tale of redemption.
Documentarians Jacqui and David Morris of Frith Street Films co-direct and are producing the UK-Ukraine co-production and are the brother-sister duo behind 2013 BAFTA best documentary nominee McCullin, as well as Attacking The Devil, and the upcoming Nureyev.
Laurence Gornall, Darko Skulsky and Jane Yatsuta serve as executive producers on the UK-Ukraine co-production, and Kiev-based Radioaktive Film and the UK's Quickfire Films are co-financiers.
Simon Russell Beale, Siân Phillips, and Leslie Caron round out the key voice cast on the feature, which is scheduled for delivery by mid-2019 in time for holiday season.
"Quickfire is very excited to be involved in this startlingly original but incredibly accessible film," said James Atherton and Jan Pace of Quickfire. "David and Jacqui have shown themselves to be masters of original filmmaking which has proven highly successful both critically and commercially."
Morris added: "In A Christmas Carol, Dickens wrote one of literature's most perfectly constructed stories – a simple and moving tale of redemption that has struck a chord with a worldwide audience, having been translated into almost every conceivable language. With the help of a great cast and crew, we believe that we have succeeded in retelling that story in an innovative way, that faithfully expresses what Dickens was trying to say."