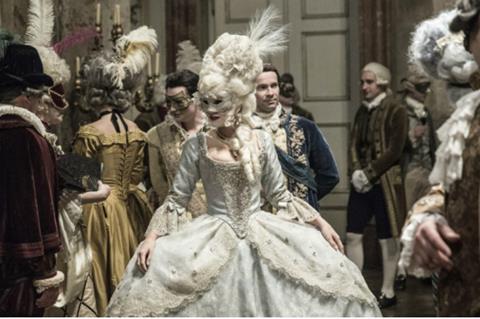 International sales veteran Tim Grohne has joined Carnaby International where he will serve as president, international, overseeing sales for the company.
Grohne joined the company for AFM where the slate included Andrea Bocelli-narrated ice-skating film Intimissimi On Ice: A Legend of Beauty, Rise Of The Footsoldier 3 and Interlude In Prague (pictured).

As Grohne joined Carnaby, the company's director of international sales Tania Sarra departed after four years to join MGM as director of acquisitions, EMEA.
Grohne previously ran his own sales label Primal Screen, where he sold titles including It Was Fifty Years Ago Today…Sgt Pepper And Beyond, about The Beatles' seminal album 'Sgt Pepper's Lonely Hearts Club Band'.
Grohne joined Stuart Ford's sales team at First Look International in 2007, prior to the company's acquisition and re-branding as IM Global.
Headquartered in London, the executive covered European territories and helped source projects including The Inbetweeners Movie.
He previously co-founded sales outfit Celsius Entertainment with Thierry Wase-Bailey and spent six years at agency The Creative Partnership.
The executive told Screen: "Having joined ahead of the AFM, I've been immediately impressed by what I have seen across the production, financing and distribution departments. I hope that my experience working across a range of budgets and genres will help the company deliver a deeper, more diversified slate of films to the market".