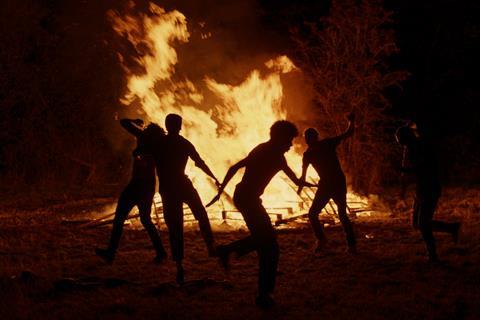 UK-based Carnaby Sales and Distribution has acquired international rights to Connor O'Hara's debut feature Kindling, which it will debut at Cannes next week.
Kindling is produced by Mark Foligno, who was an executive producer on The King's Speech, and Jamie Gamache; for UK companies Haymarket Films, Lowkey Films and Hyprr Films.
The UK film tells the story of a young man with testicular cancer who decides to turn his final summer into a celebration of life, love and friendship. The film is based on O'Hara's proof-of-concept short Infinite starring George MacKay.
Kindling stars Sex Education's George Somner, The Witcher's Wilson Mbomio, plus Mia McKenna-Bruce, Screen Star of Tomorrow Conrad Khan, Geoff Bell and Tara Fitzgerald.
"When I was 21 I lost two friends within two days of each other. It was shocking; agonising; unfathomable," says O'Hara. "United in our loss, the five of us remaining dealt with our journey of grief together. Seeing how my friends responded to this loss, I wanted to make a film that encapsulated that experience of grief and represented young men on screen in a new light."