If you walk into the office of independent film producer Cassian Elwes, a man who has helped bring Dallas Buyers Club and Monster's Ball to the screen, you may be surprised to find there a photograph of Adam Sandler.
It turns out the comic actor played an instrumental part in the record $12.5m sale of Elwes' newest film, Mudbound, to Netflix in January.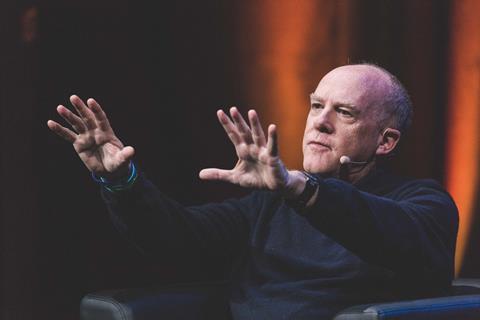 Although the film played to a standing ovation and rave reviews at Sundance, no bidding war came for the period drama, directed by Dee Rees and starring Carey Mulligan, Jason Clarke and Mary J Blige. So when Mudbound producer Charles King sent an email to Ted Sarandos, asking the Netflix's chief content officer if he had seen the film, it turned out that Sarandos was returning to Park City to go skiing with Sandler.
"He watched the movie with Adam Sandler that night," Elwes told a rapt industry crowd in Toronto Friday afternoon. "They thought it was brilliant."
"[Sarandos] called us and says, 'How much do you want for the movie? What was the biggest deal that was made this week at Sundance?'" Elwes recalled. As Amazon has purchased The Big Sick for $12m, Sarandos wanted to beat that. "Thank you, Adam Sandler," Elwes said giddily.
This anecdote was one of many industry insights Elwes brought to his industry conference panel on Friday [September 8] at TIFF, where Mudbound screens on Tuesday [September 12]. The producer, a former co-head of William Morris, has been keeping busy. He has nearly a dozen films currently in post-production or awaiting a theatrical release.
But accepting Mudbound, which is being positioned as Netflix's major Oscar player this fall, was not an easy call for Elwes. He had had a difficult experience working with producers Carl Effenson and Kyle Tekiela on 2014 comedy horror Burying The Ex.
When the producers asked Elwes if he could help make Mudbound, he says he initially balked. The screenplay changed his mind. "I read the script and I literally started crying," Elwes said, adding that he could see the film, if done correctly, had potential to be an awards contender.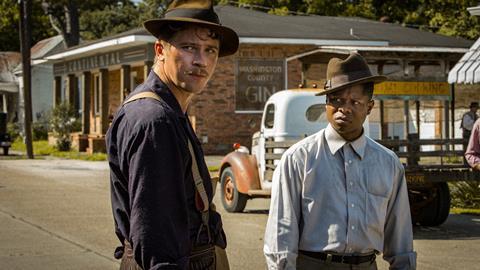 The producer also decided that he wanted to hire a black filmmaker to direct Mudbound. "It's a story about black-and-white families. It has to come from [a black] point-of-view," Elwes explained.
It was also important for him to work with a woman. The producer was a brainchild behind the Horizon Award, a prize given to two young female directors to come to Sundance and network with filmmakers and industry folk.
Elwes' partly attributes his involvement in that project to a 2012 report by the Sundance Institute and Women in Film - Los Angeles that showed a vastly underwhelming representation of women directors in Hollywood.
"My daughters were just starting to come into the film business, and I started to see how men were treating them, and it really disgusted me," he added.
A fan of Rees' 2011 Sundance hit Pariah, Elwes sent the Mudbound screenplay to her agent – one of his former assistants. She contacted him soon after.
Elwes expressed some optimism about the role of online disruptors in the marketplace, admitting he prays Google will become a distributor because it could play a powerful role in the fight against piracy (he noted that "we had 11 million illegal downloads of Dallas Buyers Club").
"I said to Dee, 'You know, millions of people are going to see [Mudbound], so many more than if it was released in a traditional way. The impact of this film is going to be so great.'"