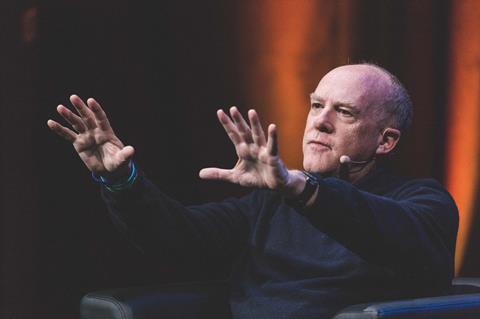 Cassian Elwes, the US producer behind Mudbound, Elvis & Nixon and Lee Daniels's The Butler, is launching a UK-based crowdfunding film and TV venture that will allow investors to buy equity in a slate of upcoming film projects.
Run through a new company dubbed Movie Collective, the venture is kicking off its activities with the drama Utopia Road, starring Garrett Hedlund, Rebecca Hall and Anjelica Huston, which is being lined up for a summer shoot.
Also on the debut slate are Cohen & Cohan, a six-part television series from writers Neil Brand and Michael Eaton, which they are adapting from their radio play Waves Breaking On A Shore, and Bucharest Bluff, a screwball comedy which is being developed with writer Abraham Papacosta.
The company is a joint venture between Elwes and UK-based filmmaker Marcus Markou, who previously wrote, directed and produced UK comedy-drama Papadopoulos & Sons, which he also self-distributed, striking deals with Netflix, the BBC and ARTE.
The fourth project on the initial slate is Crazy Blue, about an ex-boyband member whose suicide attempt is interrupted by a petty thief, bonding the pair. Markou has written the screenplay for that project and the team are now casting.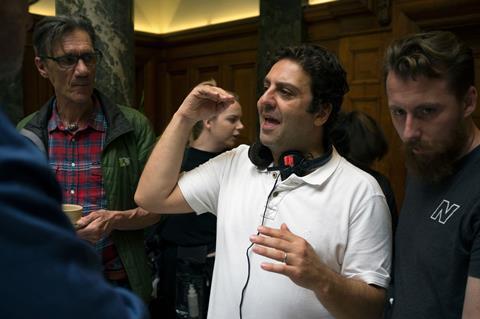 Movie Collective will be run through online crowdfunding platform Crowdcube and will offer investors an opportunity to buy equity in the company itself. The team's intention is for the company to pay prospective profits as a dividend to its equity shareholders, with remaining profits used to finance further productions on the slate, which in turn, if profitable, could deliver further return back to its investors.
"The paradigm in Hollywood is shifting and it makes sense to explore how movies can be financed more efficiently," said Elwes. "If we can make it work and deliver success for a broader base of stakeholders then there is no reason why we cannot make more movies this way."
"Because people will be investing in a slate, the risk, as well as the rewards, are spread. We are effectively replacing the single equity investor – the person that will often own the movie – with the crowd: that's people like you and me, for as little as £10 per share," added Markou.
The company will launch on Crowdcube on May 1. A small window will be offered for private investment before that date. Movie Collective will be looking to raise up to £1.5m ($2.1m) from Crowdcube for a 25% equity share in the company. The campaign will be required by Crowdcube to raise a minimum of £500,000 ($710,000) - which would trigger a lower 10% equity stake for the pool of investors - to unlock the money.
Crowdcube is a UK-based investment platform that was launched in 2011. As little as £10 ($14) can be made in individual investments. Previous successes on the platform include eclectic vehicle renting business E-Car Club and drinks company Camden Town Brewery.
Elwes' slate this year also features Arctic, starring Mads Mikkelse, Siberia, which is set to star Keanu Reeves, and the Laura Dern and Kristen Stewart vehicle JT Leroy.