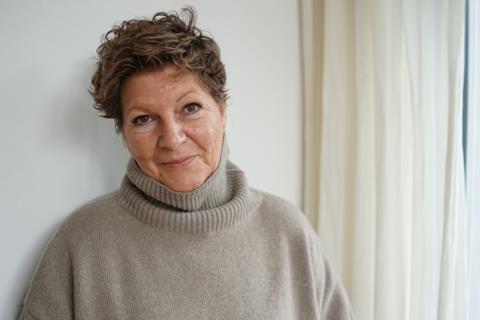 German casting director Simone Bär has died aged 57 in Berlin. She died on January 16, with the cause of death yet to be revealed.
Bär's latest projects included Edward Berger's German Netflix feature All Quiet On The Western Front – nominated for nine Oscars and 14 Baftas. She also contributed to Todd Field's six-time Oscar nominated and five-time Bafta nominated Tar, with a location casting credit.
On the international circuit, Bär worked on Stephen Daldry's The Reader, Quentin Tarantino's Inglourious Basterds, Steven Spielberg's War Horse, Jonathan Glazer's The Zone Of Interest, François Ozon's Frantz, Martin Zandvliet's Land Of Mine and Wes Anderson's The Grand Budapest Hotel.
Bär was responsible for the casting of German neo-noir series Babylon Berlin, Wolfgang Becker's Goodbye Lenin! and Netflix series Dark.

She also was highly-respected for supporting early filmmakers, helping Ilker Catak, Barbara Ott and Philip Koch with their debuts, and has been credited with assisting the early careers of the likes of Nina Hoss, Sandra Hüller, Paula Beer, Vicky Krieps, Peter Kurth and Christoph Waltz.
Bär's yet-to-be released projects include Margarethe von Trotta's Ingeborg Bachmann feature Journey To The Desert and Christian Petzold's Afire.
"In a impressive career spanning over four decades, casting director Simone Bär, who was an active member of the European Film Academy for many years, not only connected many actors and directors in Europe," said Matthijs Wouter Knol, CEO and director of the European Film Academy. "Her ingenious casting always added an unexpected quality to films as she was thinking outside the box, which made her one of the best casting directors Europe has seen. Her untimely death is a great loss for European cinema, and we will miss her very much."
Bär was born in Königs Wusterhausen in 1965, and founded a casting office in 1990. Her career spanned over four decades, in which she built a reputation as a trusted authority on international arthouse cinema.