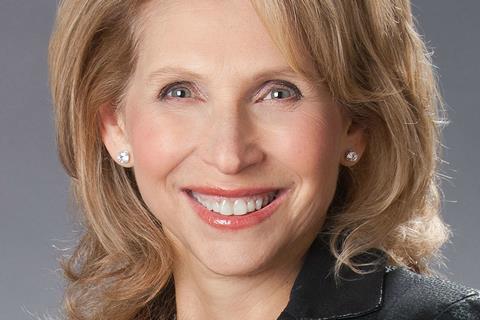 The long-planned reunion of CBS Corp and Viacom has finally been confirmed, with the two US-based global media giants entering into a definitive agreement for an all-stock merger.
With what the companies said would be more than $28bn in revenue, the combined ViacomCBS, will encompass cable networks including Showtime, Nickelodeon and MTV, Hollywood studio Paramount and US broadcast networks CBS and the CW, as well Australia's Network Ten, the UK's Channel 5, Argentina's Telefe, and a joint venture in India with that country's TV18.
The merger will also allow the companies to pool streaming assets that include CBS All Access, Showtime's OTT off-shoot, and advertising-supported VOD service Pluto TV, which Viacom acquired for $340m earlier this year.
Bob Bakish, currently Viacom's president and CEO, will become president and CEO of the combined company. Joe Ianniello, who has served as president and acting CEO of CBS since the departure of Leslie Moonves, will become chairman and CEO of CBS. Shari Redstone (pictured), vice-chair of the boards of directors of CBS and Viacom and Sumner Redstone's daughter, will chair the combined entity's board.
Announcing the deal, CBS and Viacom, which split apart in 2006 but both remained under the control of Sumner Redstone's National Amusements, listed a number of strategic rationales for the merger. They included the creation of a library or more than 140,000 TV episodes and 3,600 films, with more than 750 series currently ordered or in production; the amassing of 4.3bn TV subscribers worldwide; and a "three-part strategy for growth" involving an accelerated direct-to-consumer strategy, enhanced distribution and advertising opportunities, and delivery of premium content to third-party platforms worldwide.
On a conference call to discuss the deal with analysts, Bakish said the library "reunites TV and film rights for some of our most popular franchises, including Star Trek and Mission: Impossible, and we see significant potential to better leverage these and other key properties across platforms and assets including film, television, live events, recreation and consumer products."
Ianniello added that the sharing of content across Viacom and CBS assets will "increasingly be done on a global basis" giving the combined company "the best of both worlds: premium US programming that seamlessly travels across borders and hundreds of thousands of hours of locally produced international programming, all available with the click of a button."
Commenting on the deal, Redstone said: "I am really excited to see these two great companies come together so that they can realise the incredible power of their combined assets. My father once said 'content is king,' and never has that been more true than today. Through CBS and Viacom's shared passion for premium content and innovation, we will establish a world-class, multiplatform media organisation that is well-positioned for growth in a rapidly transforming industry.
"Led by a talented leadership team that is excited by the future, ViacomCBS's success will be underpinned by a commitment to strong values and a culture that empowers our exceptional people at all levels of the organization."
Bakish said: "Today marks an important day for CBS and Viacom, as we unite our complementary assets and capabilities and become one of only a few companies with the breadth and depth of content and reach to shape the future of our industry. Our unique ability to produce premium and popular content for global audiences at scale – for our own platforms and for our partners around the world – will enable us to maximize our business for today, while positioning us to lead for years to come.
"As we look to the future, I couldn't be more excited about the opportunities ahead for the combined company and all of our stakeholders – including consumers, the creative community, commercial partners, employees and, of course, our shareholders."
Ianniello added: "This merger brings an exciting new set of opportunities to both companies. At CBS, we have outstanding momentum right now – creatively and operationally – and Viacom's portfolio will help accelerate that progress. I look forward to all we will do together as we build on our ongoing success. And personally, I am pleased to remain focused on CBS's top priority – continuing our transformation into a global, multiplatform, premium content company."