EXCLUSIVE: Film stars Pierre Deladonchamps and Céline Sallette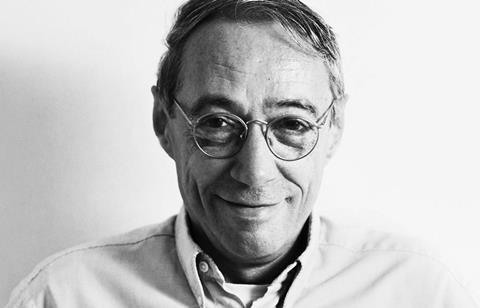 Celluloid Dreams has boarded international sales for André Téchiné's new feature Golden Years (Nos Annees Folles).
The film stars Pierre Deladonchamps (Stranger By The Lake) in the true story of Frenchman Paul Grappe, a First World War deserter who spent a decade disguised as a woman. When he is finally granted amnesty, he tries to live as a man again. His supportive wife Louise is played by Céline Sallette (Rust And Bone, Les Revenants).
The $8m film is set for completion this spring. "I am stunned by the modernity and the lyricism of the film. This is pure cinema, daring and moving. Absolute love is timeless and gender identity more then ever at the heart of our societies. I'm proud to bring this masterful movie out to the world," said Hengameh Panahi, founder and CEO of Celluloid Dreams.
Téchiné, whose credits include Rendez-Vous, My Favorite Season, Wild Reeds and 2016 Berlinale Competition title Being Seventeen, describes the film as both "an odyssey of sexual identity" and "an extraordinary love story."
Téchiné co-wrote the script with Cédric Anger, based on the book La Garçonne et l'assassin by Fabrice Virgili and Danièle Voldman.
The crew includes DoP Julien Hirsch (Lady Chatterley), costume designer Pascaline Chavannes (Frantz), production designer Katia Wyszkop (Saint Laurent) and editor Albertine Lastera (Blue Is The Warmest Color).
Producers Michèle and Laurent Pétin of ARP initiated the project and will distribute in France. They said: "André Téchiné took this little-known French story and turned it into a universal quest for love and identity. We believe Golden Years can attract audiences all over the world, whatever their gender, their culture."