Paris-based seller handles films that have won Berlin's Golden Bear, Cannes' Palme d'Or and Venice's Golden Lion.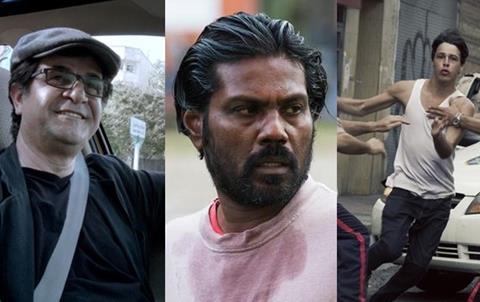 Celluloid Dreams has scored an A-list festival hat-trick following this weekend's Golden Lion win for Venezuelan director Lorenzo Vigas's From Afar about the relationship between a middle-aged gay man and a tough street kid.
It was the third top prize at an A-list festival for a film on the Paris-based Celluloid this year after the Berlin Golden Bear for Jafar Panahi's Taxi and the Cannes Palme d'Or for Jacques Audiard's Dheepan, which it co-sold with Wild Bunch.
It is the first time a sales company has achieved the feat - although Germany's Match Factory came close in 2010, only missing out at Venice.
"It's very exciting to have achieved the 'grand slam' of this year which I think no-one has ever managed to do because it's so hard to have the three films that made it out of the 6,000 which were submitted," said Celluloid Dreams' founding chief Hengameh Panahi.
Celluloid acquired From Afar on the eve of Venice after a number of other sales agents turned it down.
"I saw it and loved it straight away and it made perfect sense for us," said Panahi, who is close to sealing deals in Toronto.
Other new films on Celluloid's current slate also includes Laurie Anderson's Heart of a Dog about love, death and language, which premiered at Venice and is screening in TIFF Docs.