EXCLUSIVE: Ensemble romantic thriller Andorra, also featuring Gillian Anderson secures German distribution.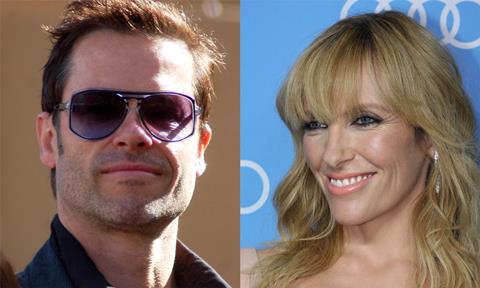 Celluloid Dreams have unveiled a first round of pre-sales on Fred Schepisi's romantic thriller Andorra which is due to start shooting in April.
It has been acquired for Austrian and Germany (Weltkino), Switzerland (Praesens-Film), Italy (01 Distribution) and Greece (Seven Films) and ex-Yugoslavia (Discovery) in Europe.
In Asia, Los Angeles-based DDDream has acquired for China and Chennai-based entertainment company Viswas bought rights for Singapore, Malaysia and India.
It has also sold to Australia (Madman Entertainment) the Middle East (Prime), Israel (Shoval Communication), the whole of Latin America (Impacto) and Airlines (CineSky Pictures).
Adapted from a novel by Peter Cameron, Andorra stars Pearce as Alexander Fox, a bookseller who leaves the US to begin a new life abroad in small, idyllic Andorra.
Alexander's attempts to reinvent himself take an unexpected turn after a woman's body is found and he is a prime suspect.
The ensemble cast includes Toni Collette, Clive Owen, Gillian Anderson, Vanessa Redgrave, Eamon Farren, Joanna Lumley, Riccardo Scamarcio and Essie Davis.
Adapted by screenwriters Cameron and Jamie Bialkower, who is producing for Jump Street Films alongside Schepisi and Lizzette Atkins, the thriller is executive produced by James Ivory, Natalie Miller and Hengameh Panahi.
Cinematographer Ian Baker and editor Peter Honess are attached.