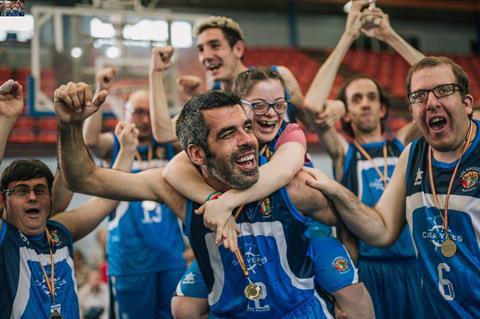 Spain has selected Javier Fesser's Champions (Campeones) as its entry for best foreign language award at the 2019 Oscars.
Written by Fesser and David Marqués (Dioses Y Perros), the film is a comedy-drama about a basketball coach who is sentenced to do community service with a team of mentally disabled players. The film was shot with non-professional actors, including many with disabilities.
It stars Javier Gutiérrez, José De Luna, Gloria Ramos and Roberto Chinchilla. Peliculas Pendleton, Movistar+ and Morena Films are the production companies, with Luis Manso and Alvaro Longoria as producers.
The film premiered in Madrid in April 2018, and has since screened at festivals including Seattle and Italy's Biografilm. Latido Films handles sales.
Spain is one of the most successful countries in the foreign language award, with 19 nominations from 61 submissions and four victories. However it will be 14 years since the country's last nomination by the time of the 2019 ceremony (Alejandro Amenábar's The Sea Inside won the award in 2005).
Other Spanish winners include José Luis Garci's Begin The Beguine (1983), Fernando Trueba's Belle Époque (1994) and Pedro Almodóvar's All About My Mother (2000).
Champions joins the roll of submissions from around the world for the foreign language Oscar, which contains I Am Not A Witch from the UK, Never Look Away from Germany and Girl from Belgium. Screen has a regularly updated list of entries here.