Roster includes The Spy Who Dumped Me.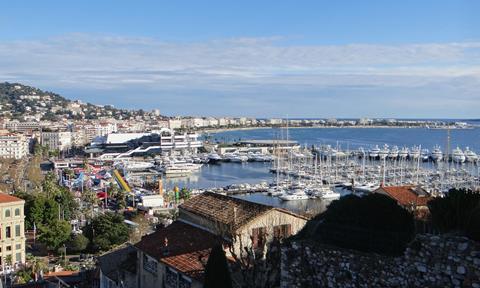 Patrick Wachsberger and his team head to the Croisette with a handful of locomotive sales titles led by the $125m Doug Liman sci-fi Chaos Walking.
Daisy Ridley from Star Wars: The Force Awakens and Tom Holland, star of July tentpole Spider-Man: Homecoming, will play the leads.
Chaos Walking takes place in a world where there are no women and all living creatures can hear each other's thoughts through a stream of images, words, and sounds called Noise.
The project is adapted from the YA novel by A Monster Calls author Patrick Ness.
The Lionsgate International slate includes action-comedy The Spy Who Dumped Me, which will star Mila Kunis and Kate McKinnon and is directed by Susanna Fogel from a screenplay by Fogel and David Iserson.
The story centres on a woman who discovers her ex is a spy and gets caught up with her best friend in an international covert mission that takes them across Europe with various agents and shadowy characters in pursuit.
Brian Grazer, Ron Howard and Erica Huggins are producing. Lionsgate will release in the US.
Wachsberger and his team will launch sales on the comedy Flarsky starring Seth Rogen and Charlize Theron.
Rogen plays a reporter who reconnects with a former babysitter and apple of his eye – who now happens to the US secretary of state and a crusading humanitarian.
Jonathan Levine will direct from a screenplay by Dan Sterling. Producers are Evan Goldberg, Rogen, James Weaver, Theron, Beth Kono, and A.J Dix. Lionsgate will distribute in the US through its Summit Entertainment label.