Game Of Thrones and Gosford Park actor Charles Dance is set to direct The Inn At The Edge Of The World, in which he will also star.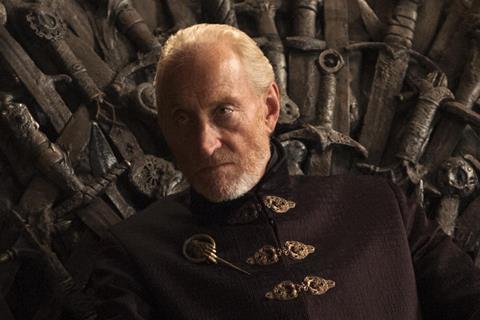 The film will tell the story of a group of unrelated people who share a common desire to escape the enforced jollity of Christmas and venture to a remote Scottish island where their lives are changed forever. Joanna Lumley, Mark Williams, Gregor Fisher and Freddie Fox are also in the cast. Dance adapted the screenplay from Alice Thomas-Ellis' novel of the same name.
New UK outfit Parkland Entertainment – the company set up by Parkland Pictures CEO John Cairns and former Arrow exec Tom Stewart, which made its first acquisition this week with Trautmann – has pre-bought UK rights. Lightning Entertainment is handling sales.
Producers are Christopher Figg of Piccadilly Pictures and Lamia Nayeb of Stella Films. The project was previously announced in 2009 but due to scheduling issues has been on ice.
Dance previously directed 2004 feature Ladies In Lavender, starring Judi Dench and Maggie Smith, which was a box office success. The Inn At The Edge Of The World is his first film as a director since then.