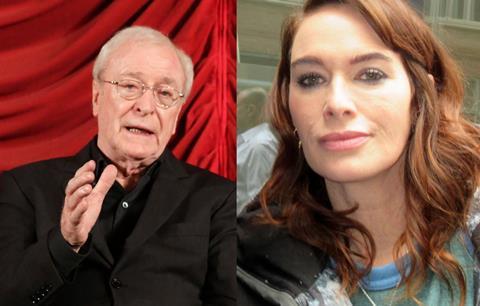 Saban Films has picked up North American rights from Arclight Films to Martin Owen's Charles Dickens adaptation Twist starring Michael Caine and Lena Headey in a deal that comes out of the recent AFM.
John Wrathall (Good, The Liability) wrote the modern take on Dickens' Oliver Twist and the film also stars Rita Ora (Pokémon Detective Pikachu, Fifty Shades Of Grey franchise), Raff Law (Repo Men), and Sophie Simnett (The Lodge, Daybreak).
Noel Clarke and Jason Maza produced Twist for Unstoppable alongside Ben Grass of Pure Grass Films, and Knuckle Sandwich's Matt Williams. Sky served as co-producer, and financiers include MEP Capital, Blue Rider, Arclight, and Lipsync Productions. Owen's credits include Killers Anonymous and Abducted.
Saban Films plans to release the film theatrically in the first quarter of 2021. Twist takes place in contemporary London and follows a gifted graffiti artist lured into a street gang where the leader plans a series of art thefts.
Gary Hamilton chairman of the film's worldwide sales agent Arclight Films, said: "Twist boasts a really fantastic cast that crosses all generations so we are thrilled for new audiences young and old to enjoy this wonderful interpretation on Oliver Twist's classic story. We are overjoyed to be working with our friends at Saban again – they are the perfect partner to bring this film to US audiences."
Saban Films' Bill Bromiley added, "Martin Owen seamlessly transports Charles Dickens' timeless characters into the present with this ensemble cast, who injects a new energy into the classic tale."
Bromiley and Jonathan Saba negotiated the deal for Saban Films with John Fremes from Arclight Films.
Saban Films' previously acquired from the AFM Nicol Paone's Friendsgiving with Malin Akerman; Jason Lei Howden's Guns Akimbo starring Daniel Radcliffe; and John Suits' Breach starring Bruce Willis.