Jon Favreau's comedy builds up most overall buzz, but Goodbye to All That leads the way with 81% intent-to-view.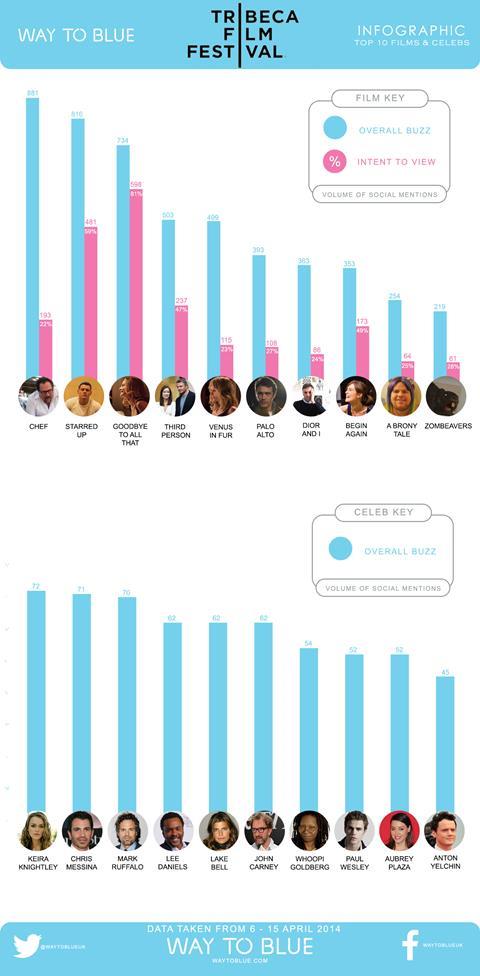 Chef, Starred Up and Goodbye to All That are the most discussed films online showing at this year's Tribeca Film Festival, according to latest research from Way To Blue.
Jon Favreau's comedy Chef leads the way on overall buzz, tucking into 881 mentions, but has the lowest intent to view score (22%) of the top ten most buzzed about films.
Angus MacLachlan's comedy-drama Goodbye to All That has the highest intent-to-view with 81%, followed by David Mackenzie's prison drama Starred Up at 59%.
The most discussed star at this year's festival is Keira Knightley, pipping Chris Messina by one mention who, in turn, tops Mark Ruffalo by one mention.
Knightley and Ruffalo lead the cast of the festival's closing film Begin Again, while Messina's directorial debut Alex of Venice, which he also stars in alongside Mary Elizabeth Winstead, receives its world premiere at Tribeca.