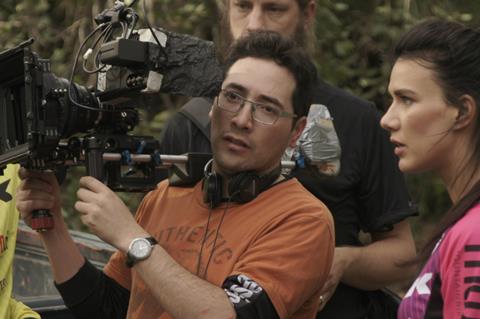 Chilean genre TV pilot Embryo has closed a co-production deal with partners in Argentina and Italy as the filmmakers source additional support at the Cannes Marché.
Chile Suspenso, run by Francisco Inostroza and Patricio Valladares, has teamed up with Argentina's Cruz del Sur run by Mario E. Levit, and Far Away Cine headed by Federico Ricaldoni, and Amedeo Pesce's Hydra Film from Italy.
Valladares, the genre specialist whose feature credits include Hidden In The Woods, Downhill, and Nightworld: Door Of Hell, directed the pilot, which follows Kevin, whose girlfriend Evelyn gets impregnated during an alien abduction on a camping trip in the Chilean countryside.
Reunited, Kevin realises the only way they can end Evelyn's newfound craving for human blood is to seek help in the big city. The series is conceived as a four-parter and has received backing through Chile's Corfo economic development agency.
Ireland's Barry Keating (Downhill, Nightworld: Door Of Hell) wrote the screenplay, and Inostroza and Loris Curci (Nightworld) produced the pilot.
The partners intend to tour the international circuit as they continue to look for backing for Embryo.