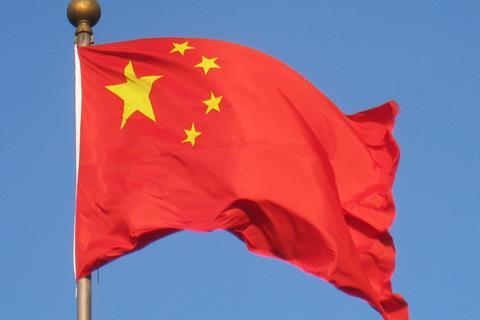 The China Film Administration (CFA) has estimated that the country's box office will decline by $4.2bn (RMB30bn) in 2020 due to the Covid-19 coronavirus, which would account for nearly half of the $9.2bn (RMB64bn) grossed in 2019.
During an online conference on Wednesday, the CFA analysed the impact of the coronavirus on the Chinese film industry and discussed steps to reboot it when the virus is fully under control. China's cinemas have been closed since January 23, wiping out two of the biggest box office periods of the year – Chinese New Year (Jan 24-30) and the current May Day holidays (May 1-5).
Production was also shut down in early February, although it is slowly starting to resume in China and Hong Kong.
While Chinese officials have still not given a date for cinemas to reopen, speculation is mounting that June might make sense, so long as the country doesn't experience a second wave of infections.
China's "Two Meetings" are scheduled for late May – the Chinese People's Political Consultative Conference (CPPCC) will start on May 21 and the National People's Congress (NPC) on May 22 – about ten weeks later then initially scheduled. It's unlikely that cinemas will reopen en masse before these two key political events.
CFA director Wang Xiaohui said the coronavirus outbreak had "caused an unprecedented crisis for the film industry, which is also forcing the industry to reform and upgrade".
He continued that "as the situation of the epidemic continues to improve, preparations should be made for the full resumption of work and production."
Although he didn't outline specific support measures, he said relevant government departments "need to increase assistance further and encourage local governments to adopt supportive policies in light of local conditions". He also suggested increased cooperation between the film industry and banks and other financial institutions, and said cinemas should be given special support, such as reduced rent.
Wang also repeated the government's previous message that the crisis shouldn't be used as an excuse to break theatrical windows. Not long after cinemas where shuttered, major producer Huanxi Media sold its Chinese New Year release Lost In Russia to tech giant Bytedance, which operates the Douyin and Toutiao streaming platforms, in a $90m deal that prompted a huge backlash in the industry.
However, the major grievance over that particular title appears to be the fact that theatrical contracts were already in place and cinemas had already spent considerable budget promoting the film.
Since then some smaller films have gone straight to digital – such as Media Asia's Knockout, which premiered on iQiyi on April 20 – as producers anticipate that big-budget productions will be prioritised by the CFA when cinemas finally reopen. Small and medium-budget films may have to wait a considerable amount of time before securing a theatrical release slot.