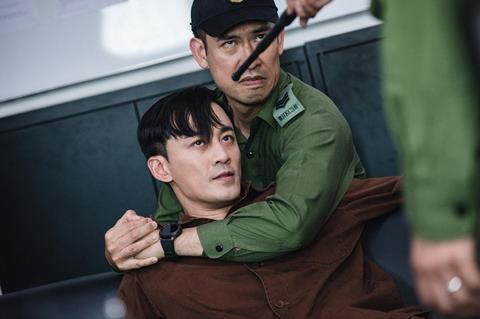 A lack of big openers heralded the slowest week at the Chinese box office for five years for the period April 15-21.
Hong Kong anti-corruption thriller P Storm held on to the weekly crown with ease for the third straight week as well as the daily crown for 18 consecutive days, adding $20.3m for $105.9m after three weeks on release.
The Storm franchise is gaining popularity in China, with each subsequent film grossing better than the one before. This fourth installment has already outperformed all of its predecessors. It is now the eighth biggest film overall and the fourth biggest local film (behind three Chinese New Year titles) in 2019 so far.
India's Andhadhun held steady in second place with $12.8m for $41.6m to date. The black comedy revolving around a murder has become the third biggest Indian film in China, behind Dangal and Secret Superstar.
Based on Japanese author Keigo Higashino's popular novel, The Crimes That Bind also maintained well in third place with $4.3m for $8.6m after two weeks. It is now the third biggest Japanese live-action film in China of all time, behind Shoplifters and Gintama.
Paramount animation Wonder Park opened to a soft $3.2m from its first three days (Apr 19-21), while Warner Bros/DC Entertainment's latest superhero film Shazam! took $3.1m for $41.7m after 17 days.
Avengers: Endgame breaks presale records
Distributors were steering clear of Disney/Marvel's Avengers: Endgame, which opens on Wednesday April 24, two days ahead of North America. Advance ticket sales, which started on April 12, have gone through the roof for the fourth and final installment of Marvel Studios' superhero franchise.
Advance ticket sales hit an all-time record $93.5m (RMB625m), including $21.3m for midnight shows and $31.4m for opening day, as of 17.00 on April 23. The film's presales alone are 54% higher than the weekly total for April 15-21.