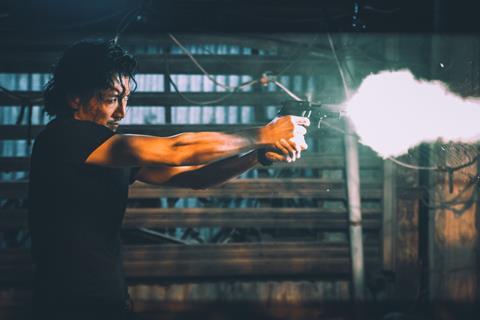 Raging Fire, the last film from late Hong Kong director Benny Chan, topped the box office in its opening weekend in China (July 30-Aug 1), grossing $37.2m over three days, according to figures from theatrical consultancy Artisan Gateway.
Donnie Yen and Nicholas Tse star in the crime action title about a cop whose past comes back to haunt him when his sting operation is attacked by a mysterious group of criminals headed by his former protégé.
One of Hong Kong's leading action directors, Benny Chan (The White Storm) became ill with cancer while shooting Raging Fire in 2019 and died in August 2020. The film's release has since been delayed by the Covid-19 pandemic.
Huayi Brothers' romantic drama Upcoming Summer, directed by Leste Chen, opened in second position over the weekend, grossing $20.6m. Starring Zhang Zifeng, Hao Lei and Wu Lei, the film is about a romance between a girl, who has failed China's 'gaokao' or college entrance exams, and a free-spirited boy who has to return to school because he missed the exams.
Light Chaser Animation's Green Snake, which opened in first position last weekend, came in third with $10.8m for a cumulative total of $56.8m. It was followed by Bona Film Group's patriotic drama Chinese Doctors, which grossed a further $5.1m for a cume of $192.3m, while animated feature Agent Backkom: Kings Bear came in fifth with $1.6m for a cume of $8.5m.
Films opening this weekend include UK production A Christmas Gift From Bob, the sequel to 2016 film A Street Cat Named Bob. Produced by the UK's Parkhouse Pictures and directed by Charles Martin Smith, the sequel was backed by China's DDDream, along with UK and US companies, and was released in the UK in November 2020.