The Mermaid surges towards $500m, while Kung Fu Panda 3 became China's top animated film.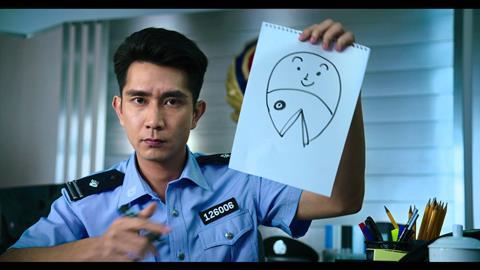 Last week's box office was nearly identical to two weeks ago, with the top seven films holding off newcomers.
Stephen Chow's The Mermaid, already China's highest-grossing film in history, continued its rampage at the box office in its third week of release, raking in $61.84m in the week of Feb 22-28. Its grand total of $477.94m after 21 days is almost one-third of the total gross in the year 2010.
The Monkey King 2 remained in the second spot, raking in $18.8m for $175.69m after 21 days.
Crouching Tiger, Hidden Tiger: Sword Of Destiny replaced From Vegas to Macau III to take the third spot, adding $14.84m from $35.73m after 10 days.
From Vegas To Macau III dropped to fourth with $12.67m for $165.34m after 21 days.
Kung Fu Panda 3 held onto fifth position with $7.29m from $148.15m after 31 days. The Sino-US coproduction animation has moved ahead of Monkey King: Hero Is Back to become China's top-grossing animated film.
Japanese animation Boruto: Naruto The Movie remained in sixth place with $5.15m for $14.51m after 11 days, while local comedy Mr. High Heels maintained in seventh with $4.77m for $17.70m after 15 days.
It was followed by two new entries: Japanese animation Saint Seiya: Legend Of Sanctuary opened in eighth with $4.46m, and Left Behind, starring Nicolas Cage, launched in ninth with $3.61m. Both derived from their three-day opening weekends.
A fourth animation, Thomas & Friends: Sodor's Legend Of The Lost Treasure, rounded out the chart with $1.12m for $2.49 after nine days.
The eagerly-anticipated Donnie Yen-starrer Ip Man 3, already a hit in other Chinese-speaking territories, will pose a big threat to The Mermaid when it opens on Mar 4. Disney animation Zootopia and The 33 also open on the same day.