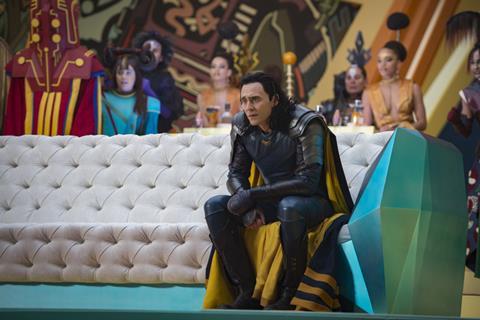 Marvel Studios' Thor: Ragnarok easily stole the Chinese box office crown in the week of Oct 30-Nov 5, plundering away $51.5m from its three-day opening weekend. This has already surpassed the final gross of the first two Thor films, resetting a new record for the god of thunder franchise in China.
Compared to the two Marvel Cinematic Universe films released earlier this year - Guardians Of The Galaxy Vol. 2 and Spider-Man: Homecoming, the opening weekend of Thor's third installment fell between the two.
This also represented the best opening weekend for imported films since War For The Planets Of The Apes in September
Last week's box office went up by 13% week-on-week thanks largely to Thor 3 which contributed approximately 46% to the week's total earnings.
Geostorm stepped down to second place after staying atop for only one week. Warner Bros' global warming catastrophe film took $22.3m for $54.5m after 10 days, making China the top market worldwide.
Eternal Wave opened in third with $7.1m from its first three days, representing the best local film opening since National Day holidays. Set in war-time Shanghai in the late 1930s, the local spy thriller is directed by Billy Chung and stars Aaron Kwok and Zhao Liying.
Thor: Ragnarok and Eternal Wave are the only two new releases in the top 10, with the rest being holdovers. Kingsman: The Golden Circle, which added $6.2m, almost tied with Never Say Die's $6.1m. Fox's action sequel now stands at $66.2m after 17 days, but still lagged behind the original film, while the National Day champion has amassed $309.9m after 37 days from an extended run.
Sony's Blade Runner 2049 dropped further to sixth with $3.2m for $10.4m after 10 days; followed by Herman Yau's Hong Kong horror thriller Always Be With You on $2.1m for $6.4m after 10 days; local drama Hold Your Hands on $1.9 for $13.1m after 24 days; Thai blockbuster Bad Genius on $1.7m for $38.2m after 24 days; and National Day holdover City Of Rock on $1.7m for $64.3m after 38 days.
This week's new releases include Murder On The Orient Express, The Brink (both on Nov 10) and Pokemon The Movie XY&Z (Nov 11).