Action-adventure Time Raiders is set to become China's biggest summer blockbuster this year.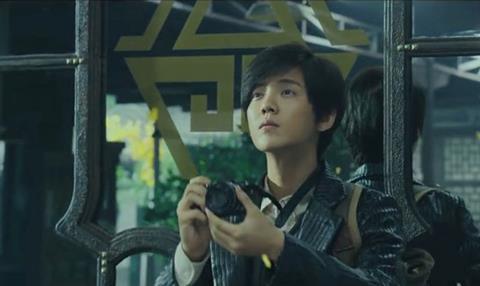 Despite six new titles flooding the weekly top 10, Time Raiders stayed top of the Chinese box office in its second week.
The local action-adventure added $54.52m during the week of Aug 8-14, bringing its total to $125.96m after 10 days. It has become the sixth-highest-grossing local film this year and will soon overtake Skiptrace as this year's biggest summer blockbuster.
While Time Raiders was the overall champion during the week, the weekend belonged to Hong Kong police drama Line Walker.
The big screen adaptation of the hit TVB series of the same name opened in second place with $35.75m from its first four days after stealing the box office crown from Thursday till Sunday.
Directed by Jazz Boon of the original series, the feature was partly filmed in Macau and Brazil with a stellar cast including Nick Cheung, Louis Koo, Francis Ng and Charmaine Sheh.
The Secret Life Of Pets held well in third place in its second week with $19.59m for $48.70m after 13 days. Universal's family animation was the only foreign title in the top 10.
Love O2O debuted in fourth place with $18.15m from its three-day opening weekend after being number two from Friday to Sunday (ahead of Time Raiders but behind Line Walker). Based on an online novel, director Zhao Tianyu (Zhong Kui: Snow Girl And The Dark Crystal) pairs Jing Boran (the co-lead of Time Raiders) with Angelababy in an online-to-offline fantasy romance about two college students.
Call Of Heroes came in fifth with $13.60m from its first three days. Set in the 1910s, the martial arts epic reunites Hong Kong director Benny Chan with The White Storm's Lau Ching Wan and Louis Koo. Eddie Peng also joined the cast.
Holdovers Sweet Sixteen grossed $8.16m for $22.28m after 10 days and Skiptrace added $5.13m for $131.99m after 25 days.
Another three new local releases rounded up the weekly chart: love comedy I Love That Little Crazy Thing took $4.30m from its first three days; romance drama Never Said Goodbye, starring Zhou Dongyu and Korean actor Lee Joon-gi, made $2.68m from its first six days; and Born In China, a Disney nature documentary directed by Lu Chuan, took $2.24m from its first three days.
The box office grew last week by approximately 8% after the hefty 27% rise of two weeks ago. Upcoming releases include Throne Of Elves, New Happy Dad And Son 2, Ultimate Hero, Ekipazh, On – Drakon, all scheduled for Aug 19.