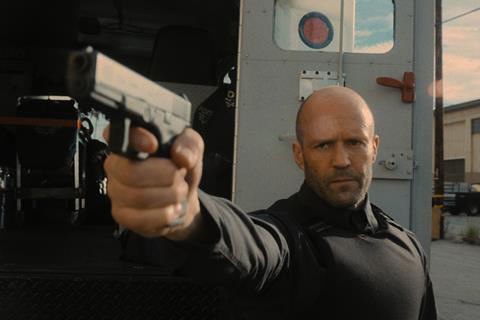 Hollywood films made a reappearance at the China box office over the weekend May 14-16, according to figures from Artisan Gateway, with both Guy Ritchie's Wrath Of Man and the re-release of The Lord Of The Rings: The Return Of The King entering the top five.
Wrath Of Man, an action thriller starring Jason Statham, came in third with $8.6m over the weekend, and has grossed $17.5m since its May 10 opening. Statham is popular in China thanks to The Expendables and Fast & Furious franchises. This new outing has an 8.6 rating on the Maoyan ticketing platform and a rating of 7 on the more film buff-oriented Douban.
The Lord Of The Rings: The Return Of The King opened on Friday, May 14 and came in fifth with $3.4m in its first three days.
Zhang Yimou's spy thriller Cliff Walkers stayed in the top position for a second weekend, grossing $16.6m over May 14-16 for a cumulative total of $146.7m since it opened in time for the May Day holidays on April 30. It was followed by iQiyi Pictures' anti-corruption crime thriller Break Through The Darkness, which grossed $10.2m for a cume of a $52.7m since it opened on May 1.
Emperor Motion Pictures' 77 Heartwarmings, the sequel to 2017 romantic comedy 77 Heartbreaks, opened on May 14 and came in fourth over the weekend with $3.8m.
This weekend sees the highly-anticipated released of F9 on Friday, May 21. The last official film in the franchise, The Fate Of The Furious, grossed $414m (RMB2.67bn) in China in 2017, while spin-off Fast & Furious Presents: Hobbs And Shaw took $222m (RMB1.43bn) in 2019.