The Chinese titan's Digital Media And Entertainment Group offshoot has ring-fenced more than 50bn yuan for content investment over the next three years, according to Reuters.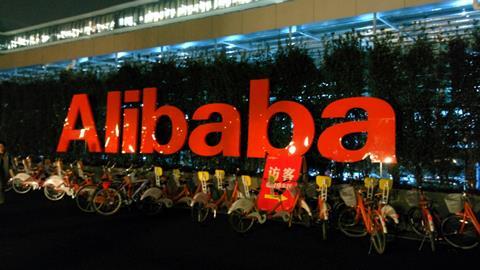 The affiliate's new CEO Yu Yongfu announced the development in an internal email seen by Reuters in which he declared he "didn't come to play".
The report said Alibaba declined to elaborate on its plans, however it marks the latest significant play by the digital giant as it continues to build an entertainment empire.
Alibaba acquisitions and investments include online ticketing companies Yueke and Taobao Piaopiao, ChinaVision Media Group, exhibitor Guangdong Dadi Cinema Construction, and stakes in producer-distributor Hehe Pictures Corp and Beijing's Bona Film Group.
The digital giant is also investing in local talent following a partnership announced in November with Shanghai Theatre Academy (STA) and Fosun Group.
Closer to Hollywood, Alibaba bought a piece of Steven Spielberg's Amblin Entertainment in October and will partner on co-producing and financing films for the global market.
And for some years now, the Chinese titan has been investing in Hollywood films. This activity started in June 2015 with Paramount's Mission Impossible: Rogue Nation and has gone on to include Teenage Mutant Ninja Turtles: Out Of The Shadows and Star Trek Beyond.
Film financing deals include film rights to the fantasy adventure book series Warriors, which David Heyman is producing, and World War II drama Flying Tigers with Skydance.
Its non-Hollywood individual film interests have included Wolf Totem, South Korea's Life Risking Romance and a Wong Kar Wai project,