Slate includes new titles from Jiang Wen, Zhang Yang, Wang Xiaoshuai and Hong Kong's Ann Hui.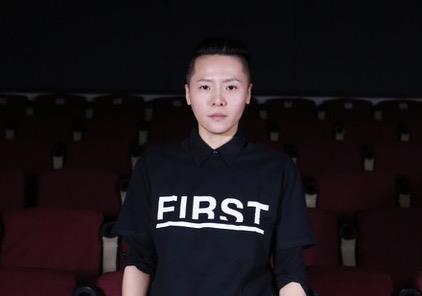 China's Hehe Pictures has unveiled a production slate of 14 films for 2018, including new projects from leading arthouse filmmakers such as Zhang Yang, Wang Xiaoshuai and Hong Kong's Ann Hui.
Hehe also announced its involvement in Jiang Wen's Hidden Man, which will receive a Gala screening at Toronto International Film Festival, as one of the investors along with Gravity Pictures, Flagship Entertainment and Hong Kong's Emperor Motion Pictures. Currently on release in China, the film has grossed $86m (RMB564m) in 13 days.
Zhang Yang (Paths Of The Soul) and Wang Xiaoshuai (Red Amnesia) are currently both in post-production on new titles for Hehe – Zhang with Up The Mountain and Wang with previously announced drama Di Jiu Tian Chang, the first installment in a 'Homeland Trilogy' spanning China over the past 40 years. Wang's project stars Wang Jingchun, Yong Mei, Qi Xi and Du Jiang.
Also in post for Hehe are Zhai Yixiang's The Mosaic Portrait; Zhang Chong's Mr Sang Never Came Back, supervised by the Russo Brothers; actress-director Qin Hailu's Red Envelope Club; and Song Wen's The Enigma Of Arrival, supervised by veteran Chinese filmmaker Xie Fei.
Ann Hui is in pre-production on Dream Of A Butterfly, adapted by Wang Anyi from an original work by Eileen Chang. Hui previously directed adaptations of Chang's Love In A Fallen City and Eighteen Springs.
Also at the pre-production stage for Hehe are Gan Jianyu's Ting Er Zou Xian, executive produced by Cao Baoping, and Guo Jingming's The Ying Yang Master, based on Japanese writer Yumemakura Baku's novel.
The new slate was announced during the First International Film Festival, Xining (July 21-30), co-founded by Hehe Pictures chairwoman and general manager Yang Wei (pictured).
Yang also announced an initiative to support new directors, in partnership with Alibaba Pictures, and the launch of Chinese domestic distribution outfit White Horse Films. Alibaba Pictures is the film arm of tech giant Alibaba, which holds a 30% stake in Hehe.
White Horse Films, headed by Guan Dandan, is jointly owned by Hehe, Union Pictures, MaxTime and Black Ant Pictures.
As of July 2018, Hehe Pictures holds shares in 17 companies spanning various film and TV-related activities, including Black Ant Films (finance), Joyway Drama (TV dramas), MaxTime (marketing) and Fortissimo Films (international sales).