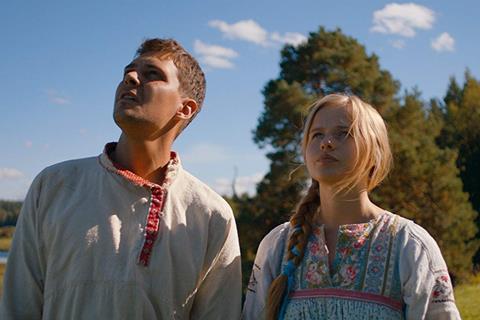 Leading Russian sales agent and distributor Central Partnership has sold its new comedy Son Of A Rich to Chinese streaming giant iQiyi.
Son Of A Rich, a market premiere in Berlin, is already proving a phenomenon in Russia.
The film (Russian original title Kholop) directed by Klim Shipenko, has become the highest-grossing Russian film of all time with box office of $48 million since its release on December 26 2019. It has also grossed $1.7 million from its releases in Germany, Serbia, Israel and the Baltics.
Produced by Eduard Iloyan, Vadim Vereschagin and Rafael Minasbekyan, the film is the story of an oligarch's brattish son who lives a pampered, privileged lifestyle. In a bid to improve his behaviour, he is tricked into believing he has been re-incarnated as a serf in a Nineteenth Century village.
Central Partnership is now looking to sell remake rights. "Each culture has these kind of characters, they are very recognisable and they can easily be moved to any geographical setup," Vadim Vereschagin, CEO of Central Partnership, explained.
Central Partnership is presenting the film at the European Film Market in partnership with Created in Moscow programme (by Moscow Export Centre).